Kamal Haasan Criticises PM Modi's Lockdown Move In An Open Letter
In an open letter to Prime Minister of India, Narendra Modi, actor-politician Kamal Haasan has criticised his lockdown move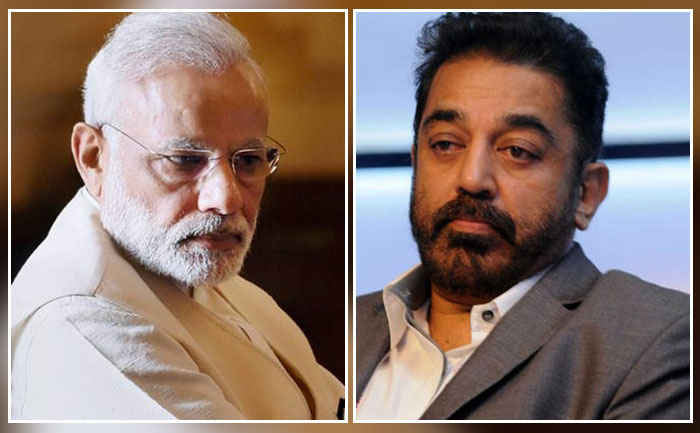 Actor-turned-politician Kamal Haasan has written an open letter to PM Narendra Modi saying that the nationwide lockdown isn't planned well and it has affected the livelihood. The chief of Makkal Needhi Maiam criticized the lockdown and called "psychotherapy techniques" and "warm and fuzzy campaigning" while ignoring "actionables" that can save lives.
The excerpt from the letter read: "I had urged the government to not lose sight of the plight of the unsung heroes of our society, the most downtrodden, the weak and the dependent. The very next day, the nation heard the announcement of a strict and immediate lockdown, almost demonetisation style. I was taken aback but I chose to trust you, my elected leader, the one we would like to believe knows best. I had chosen to trust you even when you announced demonetisation but time proved I was wrong. Time proved you too were wrong sir."
"This is the first crisis, the first epidemic that the top of the society has inflicted upon the bottom. And the topmost, i.e, you sir seem interested in bailing out everybody but those at the bottom. As millions of daily wage labourers, house-helps, street-cart vendors, auto-rickshaw & taxi drivers and helpless migrant workers struggle to see light at the end of the tunnel, we seem to be securing only an already well-built middle-class fortress. Don't get me wrong sir, I am not suggesting we ignore the middle-class or any one segment. In fact, I am suggesting the exact opposite. I would like to see you doing more to secure everybody's fortress and ensure that nobody goes to bed hungry. COVID-19 will continue to find more victims but we are creating a fertile playground for Hunger(H), Exhaustion(E) and Deprivation(D) of the poor. HED '20 is a malady that is smaller in profile but far deadlier compared to COVID-19. It's impact will be felt long after COVID-19 has vanished."
Towards the end, he wrote, "We are angry but we are still on your side."
You can read the full letter in his tweet here below.
My open letter to the Honourable Prime Minister @PMOIndia @narendramodi pic.twitter.com/EmCnOybSCK

— Kamal Haasan (@ikamalhaasan) April 6, 2020
For more such updates, stay tuned to The Live Mirror.
Also Read: SRK And Priyanka Chopra To Join Lady Gaga, Elton John & Others To Raise Funds For COVID-19