Kamal Haasan Slams Amit Shah's Hindi Remark, Says Our Mother Tongue Will Always Be Tamil
Union Home Minister Amit Shah sparked controversy on Hindi Diwas saying that it is important to have one language for India.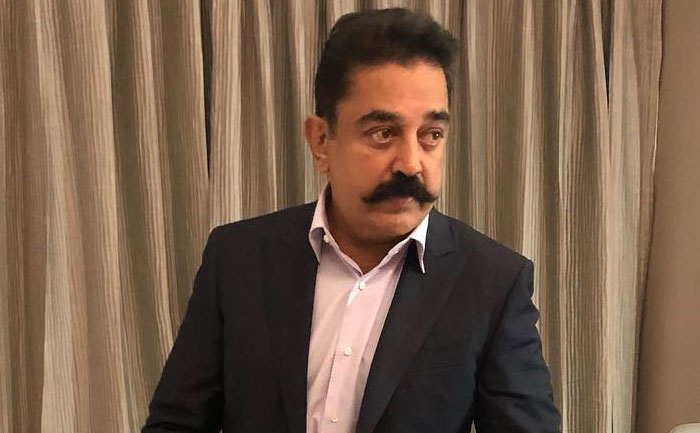 Actor-turned politician and Bigg Boss Tamil host, Kamal Haasan has finally broken his silence over Home Minister Amit Shah's comment of making Hindi a unifying language. The Makkal Needhi Maiam (MNM) chief asked centre not to break promises made to all states when India was made republic.
Kamal Haasan has also warned Narendra Modi led government saying that Tamil people will fight harder than they did in 2017 Jallikattu protests. Bigg Boss Tamil host said that we respect all languages but our mother language will always be Tamil.
"Unity in diversity is a promise we made when India became a republic. Now no Shah, Sultan or Samrat should renege on that promises. Jallikattu was just a protest… the battle for our language will be exponentially bigger. India or Tamil Nadu doesn't need or deserve such a battle," Kamal Haasan can be heard saying a video.
Now you are constrained to prove to us that India will continue to be a free country.

You must consult the people before you make a new law or a new scheme. pic.twitter.com/u0De38bzk0

— Kamal Haasan (@ikamalhaasan) September 16, 2019
"Most of the nation happily sings the national anthem happily in Bengali. The reason is the poet who wrote it gave respect to all languages and cultures, and hence it became our anthem. So don't make an inclusive India into an exclusive one," the MNM leader said.
Besides Kamal Haasan, there are several political leaders or celebrities opposed Amit Shah's statement to impose Hindi on non-Hindi speaking states.
The Chief Minister of Kerala, Pinarayi Vijayan launched a scathing attack on Shah's statement and called it a part of the "Sangh Parivar's signs to launch a new battlefield in the name of language." He also added that if Hindi is imposed, non-Hindi speaking people would be treated as second-class citizens.
Former Karnataka Chief Minister HD Kumaraswamy took to Twitter and wrote in Kannada after Shah's comments and said no language could be imposed over another.
After the release of Union government's original draft, all Opposition parties in Tamil Nadu strongly opposed the recommendations, and even the BJP's partner AIADMK refused to dilute the one nation one language formula.
Also Read: Independence Day India: Songs, Images, Speech In Hindi, Essays, Quotes & Drawing