Kamal Nath hits out at Mayawati for breaking alliance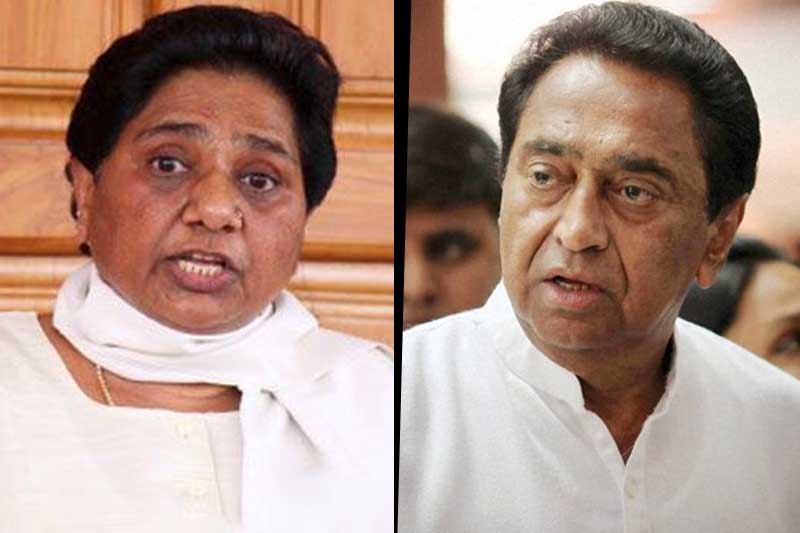 Bahujan Samaj Party supremo Mayawati announced on Wednesday that her party would go solo in the upcoming Assembly elections in Rajasthan and Madhya Pradesh. Senior Congressman Kamal Nath has a different take on this and was of the opinion that Mayawati had given a list of the constituencies for her candidates, but actually had zero chance of winning it.
Expressing his opinion on the breaking up alliance, Kamal Nath said, as reported by NDTV, "The list of seats which BSP had given us where they had no chance of winning and the seats which they could have won they had not included in the list."
The senior came out in damage control of the party and blamed it entirely on Mayawati for breaking the alliance. He said that BSP partying ways is not a setback for Congress, as they do have a support of the people. Kamal Nath added, "I don't think it's a setback. Even the smallest BSP worker will understand the implications of this and know how to exercise his option." He also said that Congress is in talks with Samajwadi Party chief Akhilesh Yadav.
On Wednesday, BSP chief Mayawati announced a break up with Congress alleging that the party is behaving arrogantly like BJP.  She had said, "They (Congress) are getting arrogant & are under misconception that they can defeat BJP on their own but the ground reality is that people haven't forgiven Congress party for their mistakes and corruption…They don't seem to be ready to rectify themselves." She added, "Congress, like the BJP, is conspiring to finish off our (BSP) party."
ALSO READ: Mayawati: BSP to contest solo in Madhya Pradesh, Rajasthan assembly polls