Kamya Punjabi slams Vikas Gupta for claiming he dated late Pratyusha Banerjee
After Rahul Raj Singh, Kamya Punjabi has slammed Vikas Gupta for falsely claiming that he was dating late actress Pratyusha Banerjee.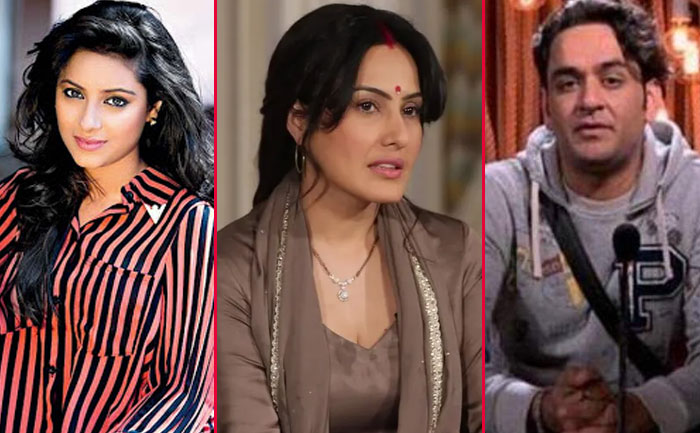 Kamya Punjabi blasted Vikas Gupta for his recent statement claiming that he dated late actress Pratyusha Banerjee. Recently, Gupta claimed that he was in a relationship with Pratyusha and the late actress came to know about his sexuality only after their breakup. Reacting to this, Kamya slammed Gupta and called it a sensitive matter.
Talking to the Times Of India, Kamya said: "Let's respect those who are not with us and not talk about anyone's personal life. Pratyusha isn't there to tell the world whether it's true or incorrect. She isn't there to verify these claims. Why is Vikas talking about his past with her now? Fame chahiye ki kya chahiye. I don't appreciate it at all. I didn't read or watch the interview. I don't want to know ki Pratyusha ke baare mein sach likha hai, jhooth likha hai ya tareef likhi hai."
Further, Punjabi said that she isn't alive anymore and no one has the right to speak about it now. "Vikas didn't disclose the name of the girl, who he has claimed to have dated other than Pratyusha. Is it because she is alive to defend herself? All these things shouldn't happen We fought for her. It is a sensitive matter, so let's be careful about what we speak," she said.
Previously, Banerjee's ex-boyfriend, Rahul Raj Singh also spoke about Gupta's claims and said that he is using Pratyusha Banerjee's name for the sake of publicity.
ALSO READ: Pratyusha Banerjee's Ex-BF Rahul Raj Singh Slams Vikas Gupta, Says They Did Not Date