Mumbai: CNG blast at Kandivali petrol pump, three critically injured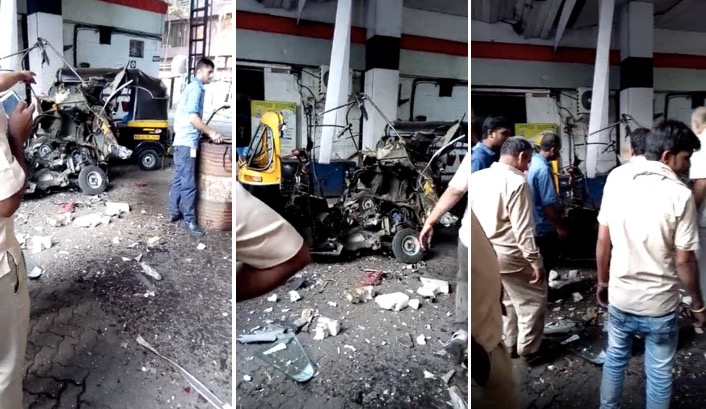 A CNG cylinder blast took place at Milap Petrol pump in Kandivali around 7 am on Saturday. According to the Mumbai Mirror report, three people are critically injured in the CNG blast.
No deaths have been reported so far, DCP PRO said in a statement. The incident took place while an autorickshaw was refilling at the pump on Saturday. Panic ensued after bikers heard a loud noise following the blast in the CNG tank at the petrol pump. The resultant fire engulfed parts of the auto and left three persons injured.
As per the initial report, the explosion took place because of the gas tank being overfilled. The CNG blast, fortunately, did not affect the other fuel dispensers installed at the station or it could have developed into a major mishap.
Police and fire brigade officials were rushed to the spot after being alerted about the incident. The injured drivers were taken to Tunga hospital.
Three injured people reportedly identified as Shailesh Kripashankar Tiwari (25), Anil Shivram More (57) and Sohel Kamal Ahmed Sheikh (57), were rushed to a nearby Tunga hospital for treatment.
More details are awaited.
Also read:  Mumbai Fire: 50 evacuated from Deepika Padukone's Prabhadevi high-rise building