Kangana Ranaut vows to 'return Padma Shri' if she can't prove anything regarding Sushant Singh Rajput's case
Kangana Ranaut, in an interview, stated, she 'will return her Padma Shri, if she 'can't testify' her claims.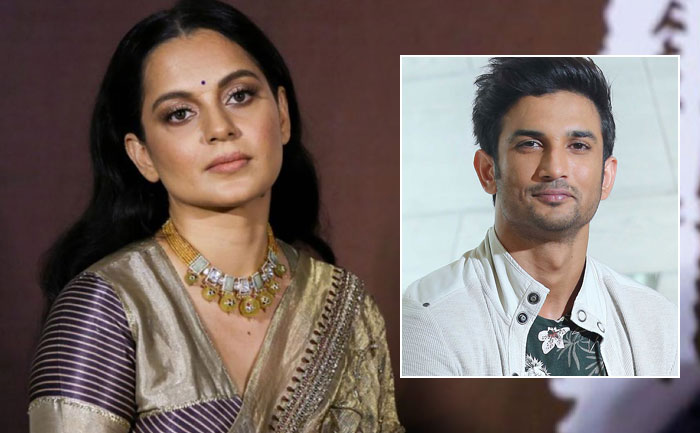 Kangana Ranaut has been quite vocal about Sushant Singh Rajput's suicide. The actress also slammed Bollywood biggies for their double standards, she also called out on the celebrities for not acknowledging SSR's work. She said that Sushant's death was a 'murder', and said that it was all planned by the 'movie mafia.'
Now, in an interview with Republic TV, the 'Fashion' actress stated that 'will return her Padma Shri, if she 'can't testify' her claims in Sushant Singh Rajput's case.
Kangana said, "They summoned me, and I asked them too, that I'm in Manali, that you can send somebody to take my statement, but I have not received anything after that. I am telling you, if I have said anything, which I can't testify, which I can't prove, and which is not in public domain, I will return my Padma Shri."
"I don't deserve it. I am not that person who will go on record (to make such statements), and everything that I have said is in public domain," said Kangana.
The 'Manikarnika' actress also questioned the Mumbai Police over not summoning, Aditya Chopra, Mahesh Bhatt, Karan Johar, Rajeev Masand. Lastly, she also said that 'SSR's family should not be harassed because these people are too powerful.'
SSR passed away on June 14, in connection to his case, to date, Mumbai Police has questioned a total of 36 people in the case, including family, rumored girlfriend Rhea Chakraborty, Mukesh Chhabra, director Sanjay Leela Bhansali, and more.
Stay tuned to The Live Mirror for more updates.
ALSO READ: Sushant Singh Rajput Case: Shekhar Suman Wants Anil Deshmukh To 'Reconsider His Decision'