Kapil Dev comes third at All India Senior Golf Championship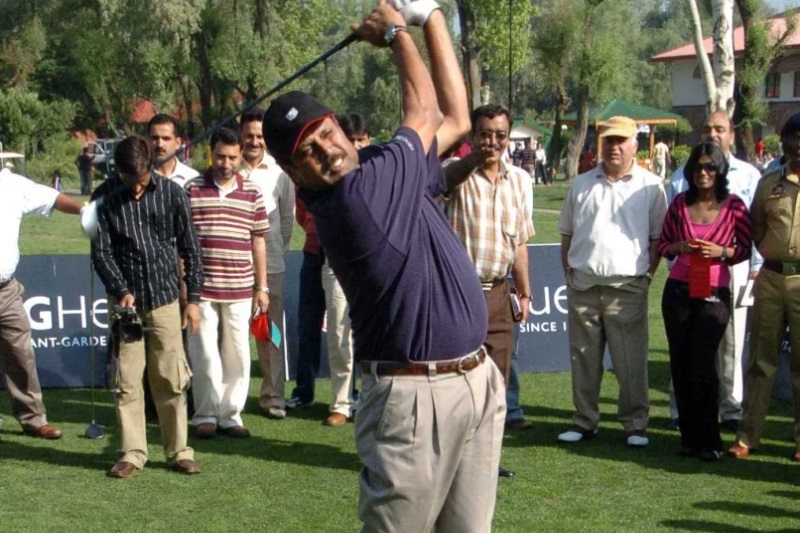 Former India skipper and 1983 World Cup winner Kapil Dev came third at the All India Senior Golf Championship on Thursday.
The competition which is Indian Golf Union's 48th senior championship included a record of 120 senior golfers – all above the age of 50 – who participated in the tournament at the Jaypee Greens Golf Resort in Greater Noida, on Thursday.
Former Asian Games gold medallist Rishi Narain won the title, while Gangesh Khaitan finished second after losing to Narain in the shootout.
Also Read: India vs West Indies: Rishabh Pant earns maiden ODI call-up
Rsihi scored a total of 7-over par 223 with scores of 75, 74 and 74 to win the coveted title. Gangesh also scored 223 with scores of 73, 75, 75, while former cricketer Kapil scored 73, 77, 77 to accumulate a total of 227.
"I have always enjoyed competing in sport and golf is a great test of skill, patience, clear thinking and selecting and judging the correct stroke to play. In Seniors golf the US Professional Tour stages around 30 tournaments every year with Rs 10 crore prize money every tournament and then there are tours in Europe, Japan and Asia. Golf is a sport for a lifetime as if you are in good physical condition, you can be competitive even in your 60's. I intend to enjoy competitive golf for many more years," said Kapil, who after retiring from the game has taken an interest in Golf.
Image Source: NDTV Sports