Karan Patel and Ankita Bhargava reveal their daughter's name
'Yeh Hai Mohabbatein' actor Karan Patel named his baby girl Mehr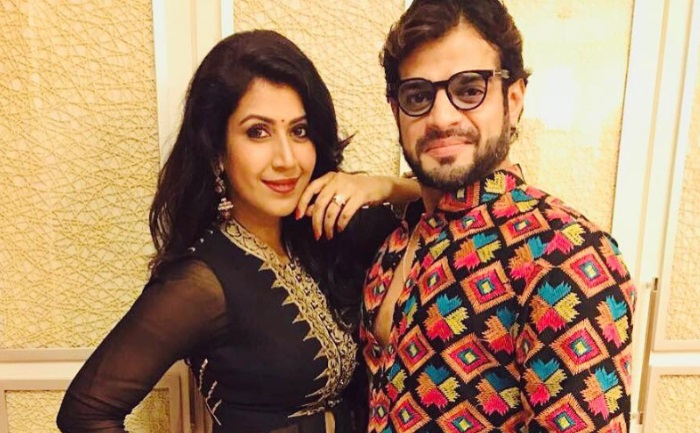 TV actors Karan Patel and wifey Ankita Bhargava, who have recently blessed with a baby girl, have finally revealed the name of their little angel. Yes, Karan Patel took to Instagram and revealed the name of his little daughther, Mehr.
Announcing his daughter's name on Instagram, he shared an adorable photo of his baby girl and wrote,  "It's a girl and we call her Mehr Karan Patel." Karan captioned the post stating, "All your blessings made our world beautiful, a heartfelt thank you to all our well-wishers …. #RabbDiMehr"
Have a look at the photo:
Confirming the news, Karan said, "I am numb and overjoyed, and a little intimidated. The only soul who has given me such emotions all at one go. Ankita is doing well and our families would like to thank each and everyone who has loved us and continue to bless us."
Karan had confirmed Ankita's pregnancy last month in an interview. The 'Kasturi' actor had said that his wife was giving him the greatest birthday gift.
Patel will be seen next as a contestant in Rohit Shetty hosted adventure-based reality show Khatron Ke Khiladi. He has appeared in many TVshows such as 'Kahani Ghar Ghar Ki', 'Kkavyanjali' and 'Kasturi' and is best known for his role as Raman Kumar Bhalla in the hit series Yeh Hai Mohabbatein. After a glorious run of 6 years, the popular drama recently came to an end.
Ankita Bhargava is also a television actress and has been a part of many TV shows like 'Kesar', 'Dekha Ek Khwaab' and 'Reporters'.
ALSO READ: Bigg Boss 13: No Eviction Planned For This Weekend