Here is why Kareena might decide to send Taimur to boarding school
This is the reason Kareena and Saif may send Taimur to boarding school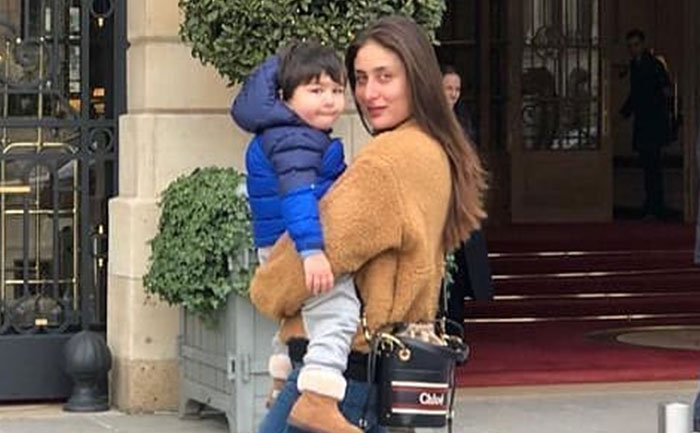 Kareena Kapoor's son is the apple of her eye. The sweet, little munchkin is the current favourite of everyone. There are several fan pages dedicated to him which only further acknowledges the fact that it is his cuteness and his beautiful eyes that captivate people's interest. His innocent photos every time becomes viral. Lately, Kareena Kapoor celebrated her birthday at the Pataudi Palace with Saif and Taimur and the photos broke the internet all over again.
Recently, Kareena Kapoor disclosed on The Love Laugh Live Show that she's mostly overwhelmed with the media and the paparazzi following his every move. She further said that she is reflecting on sending him to a boarding school.
"We both are pretty much in for it. The life in Mumbai, the life we have in the movies might push us to the point. Right now, I can't have people trailing him around." Kareena said.
Saif was of the similar opinion as he expressed his views to an online portal film companion that he and Kareena have decided to send him to a boarding school in England.
It will not be the first time in their family that Taimur is being sent to the boarding school. Both Saif and Kareena have studied in boarding school as well. While Saif studied in England, Kareena studied in Welham Girl's School in Dehradun.
At present he is enjoying his holidays with his family and Aunt Karishma Kapoor at Pataudi palace.
Also Read Pics: Kareena Kapoor's birthday bash at The Pataudi Palace!