Karnataka CM Kumaraswamy termed his 'kill mercilessly' statement as human tendency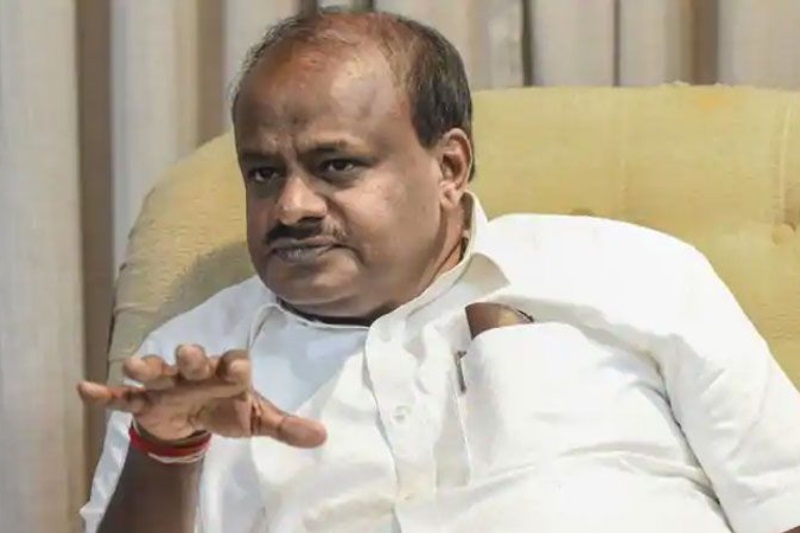 After being caught on camera directing someone to "kill mercilessly" to avenge the killing of a local leader of his party, the Janata Dal Secular (JDS), Karnataka Chief Minister HD Kumaraswamy on Wednesday clarified saying that it is just a human tendency.
Talking to the reporters, CM Kumaraswamy said, "That isn't a big issue, that's human tendency, in that kind of situation, any human being will react like that, I have clarified it already, that's why I changed the word also, I'm an emotional person."
Earlier on Monday, a local journalist recorded a video clip in which Kumaraswamy is heard saying, "He (H Prakash) was a good man. I don't know who killed him in this way. Kill the miscreant mercilessly in a shootout. There would be no problem."
On the other hand, an RTI activist Narasimhamurthy has filed complaint against Karnataka CM Kumaraswamy in Human Rights Commission. After filing the complaint, he said, "The CM told police officials to shoot the culprits. In our country, there's law and constitution. Procedure of law should be followed, the CM cannot give such statements."
It is to be noted that the local JDS leader, H Prakash, was hacked to death on Monday around 4.30 pm in Mandya in south Karnataka, reportedly by four men on motorcycles who chased his car down, forced it to stop and attacked him with machetes.
They left him slumped inside the SUV, drenched in blood. He was taken to the Mandya Institute of Medical Sciences, where he died.
In a statement, the Chief Minister's office said, "Prakash was a loyal party worker. The district police have been directed to take steps to arrest the accused."
Also Read: Karnataka CM Kumaraswamy lands in controversy; heard ordering someone to 'kill mercilessly'