Karnataka: CM BS Yediyurappa rules out possibility of another lockdown
New lockdown rules in Karnataka; three day institutional quarantine for those coming from TN and Delh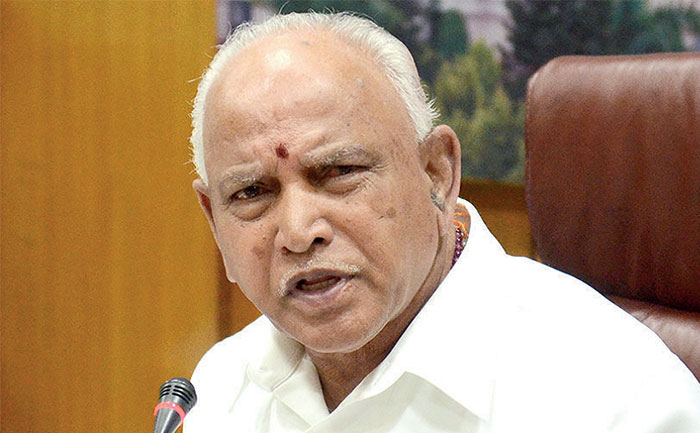 Amid the rising number of novel coronavirus cases in the state, the Karnataka government has announced a new set of guidelines and quarantine rules. These rules are for people traveling to the state from other states such as Maharashtra, Delhi, and Tamil Nadu.
Ruling out the possibility of another lockdown, CM BS Yediyurappa said the escalation in the number of COVID-19 cases is due to travelers coming from other states. He has now initiated a new set of rules to travellers coming to Karnataka.
Here are the new travel rules in Karnataka, in case you intend to travel to the state:
1. If you are travelling to Karnataka from Maharashtra, you will have to undergo seven days of mandatory institutional quarantine followed by seven days of home quarantine.
2. For travellers from Delhi or Tamil Nadu to Karnataka, you will have to undergo three days of institutional quarantine followed by 11 days of home isolation.
3. If you are travelling to Karnataka from any other state in India,  you will be required to be quarantined at home for 14 days after you arrive in the state.
4. Any person travelling or merely transiting through Karnataka is mandatorily required to register to the state government's Seva Sindhu portal.
5. The Karnataka government advises that people registering on the portal must provide the correct information about their destination address, contact details, etc.
Karnataka has been witnessing a surge in the number of coronavirus cases. It currently has 7,000 positive virus cases since the outbreak, according to the health ministry data.
Out of the total of 7,000 cases in the state 4,386 are returnees from Maharashtra and their contacts are 1,340.
The Cheif Minister has also asked people to cooperate. He has asked them to follow social distancing, and wear masks.  June 18 is marked as  "mask day" by the government.  Strict action to be taken against those who do not follow the rule. They will have to pay a fine of  Rs 200. 
Also Read: 4.0 Magnitude Earthquakes Hit Karnataka, Jharkhand At Same Time