Karnataka: Boiler blast in Bagalkot's sugar factory claims 5, injures five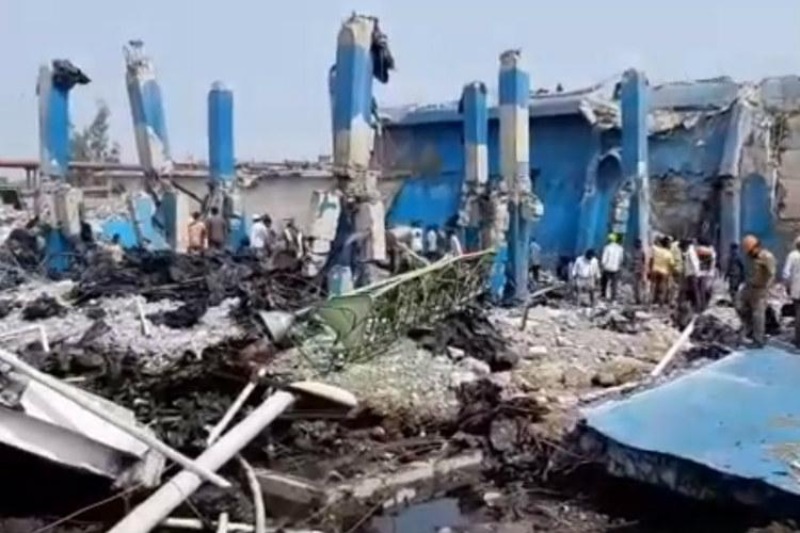 Five died and five are gravely injured in Karnataka's Bagalkote region after a boiler exploded at a sugar factory today. The sugar factory is owned by BJP MLA and his brothers Sangamesh and Hanumantha.
Reportedly, at least six persons were killed and another five were injured on Sunday after an explosion in a sugar distillery in north Karnataka's Bagalkot district. According to reports, the factory in Mudhol taluk's Kulali village is owned by former BJP minister Bilgi MLA Murugesh Nirani. The definite cause of the explosion is yet to be known.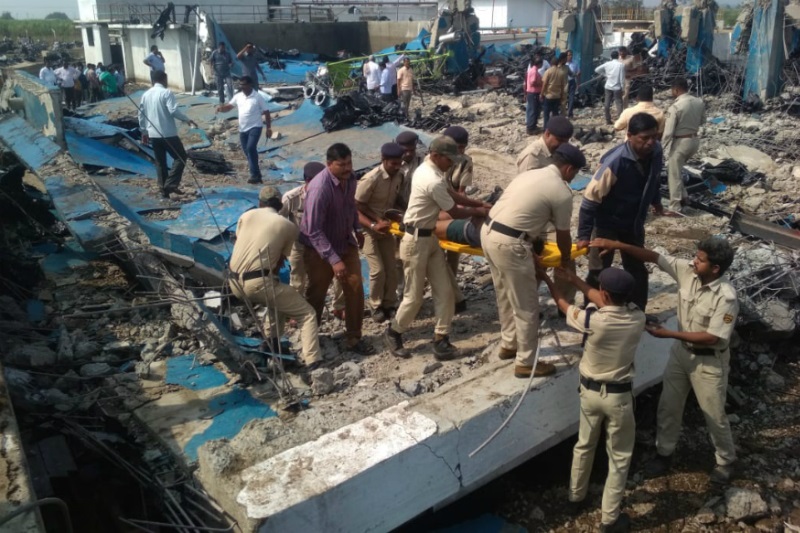 Local police and emergency response officials have rushed to the spot. As per officials of Mudhol Police Station said that the blast occurred somewhere between 12 pm and 12.30 pm, today. Around 20 persons were on the factory floor, at the time of the accident.
Apparently, the three-storey building collapsed as the boiler exploded. Officials of the fire department are using cranes and heavy machinery to remove the debris. It is likely that the death toll will increase.
Bagalkot District Collector Shantaram, who was on his way to the accident spot, told TNM, "So far we have recovered three bodies and four others have been injured," Local police officials at the spot later on said the death toll had increased to five.
As quoted by News18, Murugesh Nirani said that the explosion occurred in a treatment plant which is about half a kilometre from the factory. He also added, "There are around 1,000 workers in the factory. The blast occurred in a treatment plant about half a kilometer away from the factory where seven people were working today. Three died on the spot, one in the hospital and three are being treated at the hospital."
Notably, this accident occurred just two days after at least 13 people died and another 80 persons continue to be treated after consuming prasad at the Chamarajanagar temple. Though the Forensic Science Laboratory report is still awaited as the police have arrested two persons for allegedly poisoning the temple offering.
Also read: West Bengal: Five arrested on charges of child trafficking