KCR takes a jibe on Rahul Gandhi; says he speaks like a 'joker'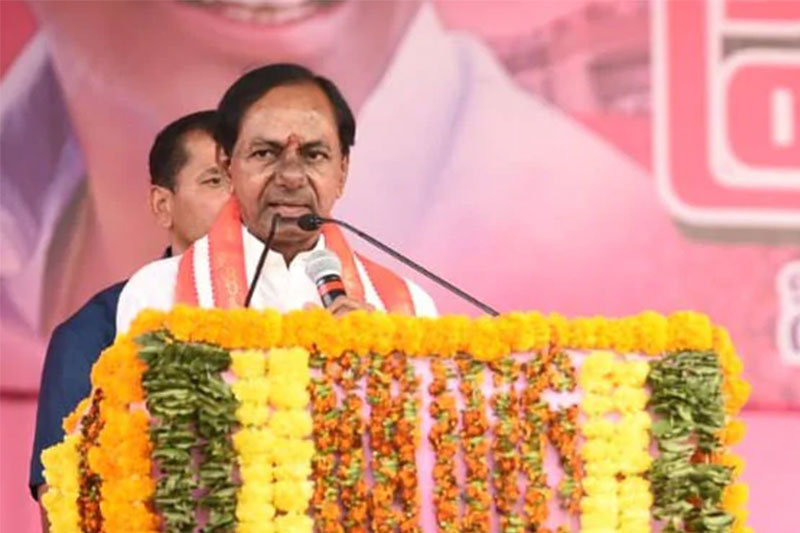 Telangana Rashtra Samiti (TRS) party chief K Chandrasekhar Rao, also known as KCR, has returned Congress president Rahul Gandhi's scathing attack with equal intensity on Friday. At a rally in Illendu, KCR has mocked at the Congress party chief and said that Rahul Gandhi speaks like a 'joker'. He made this remark while reacting on the Congress leader's barb that KCR stands for 'Khao Commission Rao'.
He said, "Whether that Rahul Gandhi has intelligence or not, God has given intelligence or not, he speaks like a joker. (He says) we have redesigned (irrigation projects) for commissions. Rahul Gandhi, would you come, do you have guts, shall we go to Rudramakota. Shall we see…named after your father, how Rajiv Sagar, Indira Sagar are. I will take you there….Not making worthless allegations," he said.
KCR further asserted that his life was one of fighting, unlike Mr Gandhi's. "We are building projects what we need… Do we need commission? I will give you commission if you want. Who needs commission. Ours is not a life of commission like you. Our life is one of fighting."
On Thursday, Rahul Gandhi called Mr Rao 'Khao Commission Rao', slamming him for allegedly making his family rich at the cost of development in Telangana.
While campaigning in poll bound Telengana, Congress party president Rahul Gandhi, targeted Prime Minister Narendra Modi and KCR for allegedly indulging in crony capitalism and denying tribals and farmers their rights.
At a rally in Nizamabad, Rhul Gandhi accused the TRS party chief and said, "KCR's only job has been to rename old Congress projects only by enhancing their costs, and getting commission for himself and his family. KCR stands for Khao Commission Rao.
Telengana will go on polls on December 7, this year.
Also read: PM Modi names first Japan-America-India trilateral meet 'JAI'