Kendall Jenner goes Orange in a skintight dress to a bodega
The model looked ravishing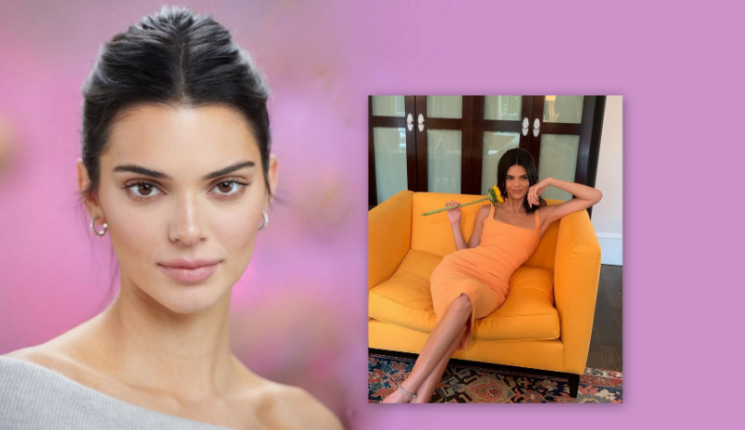 Kendall Jenner remains one of the most sought after models in the world of fashion. The supermodel who is an Angel at the Victoria's secret remains an angel in real life too.
Kendall Jenner wore a wonderful orange skin tight dress.
People generally turn up in sweats while they go to a bodega. But the leggy lass turned up in a dress. The dress is by Bec + Bridge. She paired her dress with Velvet Cannon sunglasses, dangle earrings, and a white purse.
Kendall Jenner posted a picture of the day on her Instagram herself too
The model received several comments from the like of Gigi Hadid who also is a well-known supermodel.




Kendall Jenner made her debut at the Cannes Film Festival this year. She was there at the Cannes with amfAR. The pink dress was sure the star of the entire Cannes film festival. It was by tonight at amfAR wearing Giambattista Valli Paris and H&M.
Kendall Jenner very well knows how to rock in anything that screams fabric. The supermodel even though belongs to the Kardashian clan, she sure has her own place in the industry.
Also Read: Kendall Jenner Goes Braless In A Sheer Floral Top; View Pics