Kerala Floods: Man stranded in neck-deep water appeals for help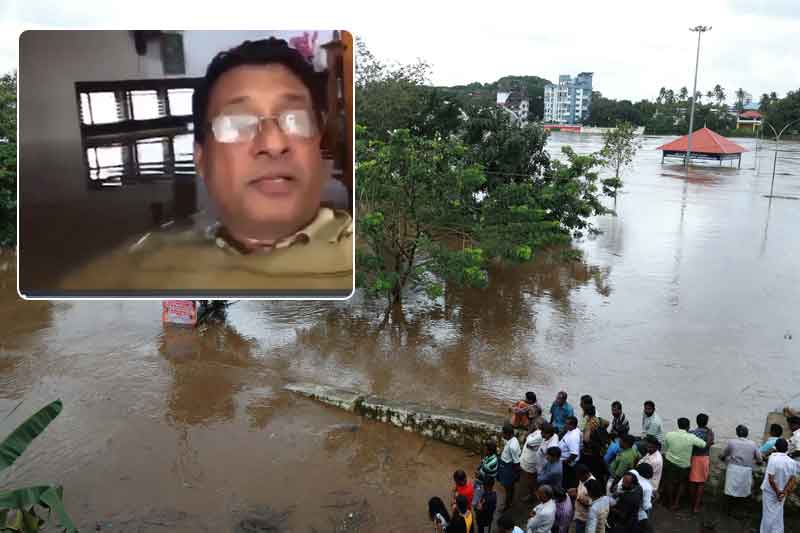 The fury of the Kerala flood has left many people displaced and distraught. With the death tolls rising to 164, the deluged state looks towards relief from other states and the Centre. Amidst the humongous loss of lives, a man stranded in neck-deep water appealed for help through a Facebook Live stream. The middle-aged man asserted that he was stranded on the second floor of his own house in Chengannur. He said that he had previously made pleas for help and even requested the MLA and other people for a means of relief, yet no one was able to reach his vicinity. The man then panned the camera and took a video showing the condition of his house and neighbourhood.
"No way to escape from this place," he said. "This is the condition inside the house. It looks like water is rising to the second floor. I hope you can see this. I haven't had any help until now," he appealed. "Please pray for me."
Social media users urged him to reach the terrace of his house and wait for help to arrive.
'No way to escape from this place… This is condition inside the house. Water will soon move up. It has already reached the staircase level. Please pray'
SoS message from #Chengannur #KeralaFloods #LiveUpdates https://t.co/Mxu27WiRjn pic.twitter.com/8b6veE4UHQ

— Firstpost (@firstpost) August 16, 2018
Also Read: Kerala floods: PM Modi to visit state a day after Atal Bihari Vajpayee's funeral