Kerala rains: Landslides, floods kill 22 people; Kochi airport suspends arrivals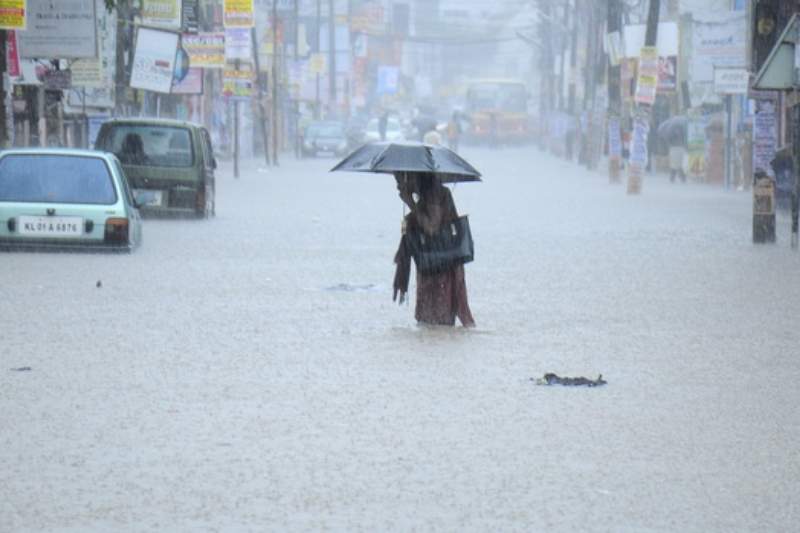 Heavy rains have created havoc in Kerala – 'God's Own Country' – killing twenty people in the landslides across the state. Operations at the Kochi airport has been suspended from Thursday afternoon fearing that the flood water might enter runway as the Idukki reservoir gates were opened. All the incoming flights have been diverted.
With incessant rainfall making the situation worse, the authorities are anticipating that trouble might increase with the water level of the river Periyar to flow over danger mark. Since the gates of Cheruthoni dam has also been opened, water of Periyar river is most likely to increase and flood the runway. Airport officials are keeping a close watch at the situation, as it looks similar to runway flooding in 2013 from Periyar.
As per the reports, 11 people were killed in Idukki district, six in Malappuram, two in Kozhikode and one in Wayanad due to the heavy downpour. Also, two more deaths have been reported. Officials have stated that several people have been reported missing in Wayanad, Kozhikode and Palakkad district. The government has set up relief camps in two villages of Ernakulam district, due to the rise in water level in Idukki.
Since many parts of the state is under flood water, a team of National Disaster Response Force (NDRF) has moved to Kozhikode and two more teams have been sought from centre for north Kerala. Also the state government has asked for help from Army in Wayanad and Idukki districts, as gates of Idamalayar dam in Ernakulam and Kakkayam dam in Kozhikode have been opened on Thursday.
Have a look at the flood situation: