Khloe Kardashian's ex-husband Lamar Odom watches Khloe & Lamar, gets 'emotional'
On Wednesday, the former NBA player Lamar Odom got emotional as he was watching the marathon 'Khloe & Lamar.'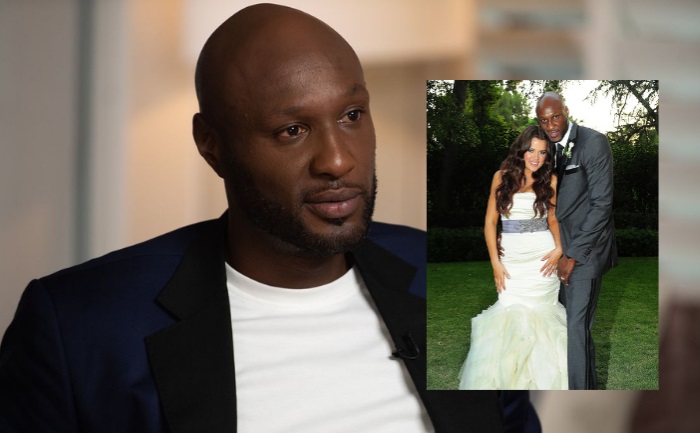 The former NBA player Lamar Odom tied the knot with Khloe Kardashian in September 2009 after dating for a month. Their wedding was featured the reality-based series 'Keeping Up with the Kardashians.' Later, Odom and Kardashian starred on the E! series, a spinoff, titled, 'Khloé & Lamar.' The series was canceled in 2012 after two seasons.
On Wednesday, Lamar took to his Instagram handle and shared a video clip of himself in which he can be seen watching his show 'Khloe & Lamar.' He also thanked his former in-laws. He captioned the video as: "Khloe & Lamar Marathon
"My show with my ex wife ❤️ I want to thank @krisjenner @khloekardashian @kimkardashian @robkardashianofficial @kourtneykardash for taking me in and loving me without judgement – y'all gave me family and for that I am forever grateful 🙏🏾❤️"
"Thanks @eentertainment for the marathon. #Thankful #Grateful #Blessed #LamarOdom #Lakers #Family #Love #Growth #Sober #Rebirth #Happy #RealityShow #Hit #FinalSeason #AmericanRoyalty"
Watch the video:
The couple was married for four years. In 2013, Khloé filed for divorce, but she put it on hold in October 2015 after he landed in the hospital following being found unconscious at a brothel in Nevada. However, in December 2016, Kardashian and Odom's divorce was finalized.
Lamar was recently engaged to Sabrina Parr, but they split up and the athlete stated that Parr was very dishonest.
ALSO READ: Is Khloe Kardashian Engaged To Tristan Thompson? Deets Inside