Kiki stunt on train: Three youths receive court orders to clean station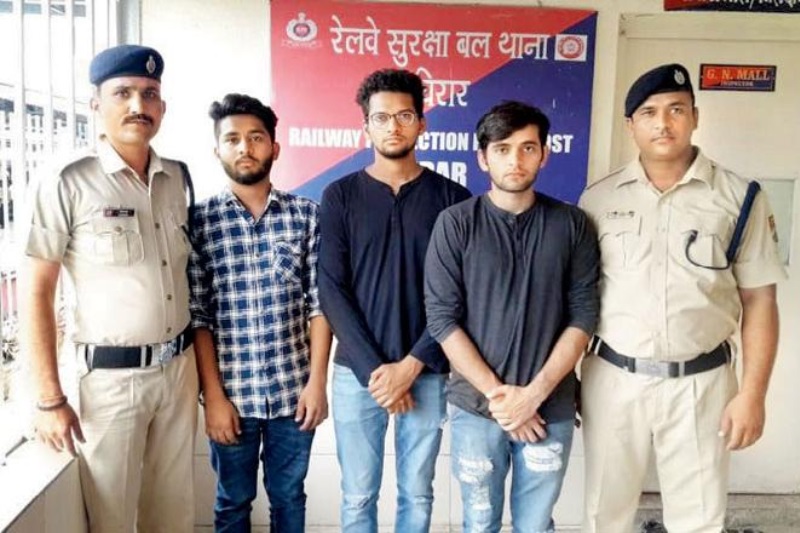 Three youths who performed the Kiki challenge in front of a moving train and an ambulance, have been ordered to clean the Vasai railway station for three days by the Vasai Railway Court on Thursday.
According to a senior Railway Protection Force (RPF) official, those three were also asked to spread awareness among people to not take up these challenges.
It was comedian Shiggy who started the trend by posting a video on Instagram, where he was seen dancing to the song. After that, the trend is also known as In My Feelings challenge or "doing the Shiggy".
Coming back to the case of these three youth, they uploaded the Kiki challenge video a week ago which has been viewed by 2.2 million people. This proves that the video has gone viral, giving out a wrong message, despite of police of trying to create awareness regarding this matter.
Also Read: New safety rule book for schools initiated by state educational department
One of the official informed, the three boys had been arrested under sections 145 B (indecency or nuisance), 147 (entering railway premises or damaging property) 154 (endangering safety of passengers) and 156 (performing stunts) of the Indian Railway Act. These sections entail a jail sentence of up to one year and a fine of Rs 500.
Police from several states have cautioned people against taking the Kiki challenge since the challenge went wrong for many people and proved to be dangerous.
Earlier, Mumbai police who are adored for their tweets, also tweeted, "Desist from public nuisance or face the music!"
Not just a risk for you but your act can put life of others at risk too. Desist from public nuisance or face the music ! #DanceYourWayToSafety #InMySafetyFeelingsChallenge pic.twitter.com/gY2txdcxWZ

— Mumbai Police (@MumbaiPolice) July 26, 2018
Also Read: Various state police come up with creative warnings against Kiki challenge