Kirron Kher suffering from blood cancer, CONFIRMS BJP Chandigarh president
Actress Kirron Kher is suffering from blood cancer, and is undergoing treatment in Mumbai.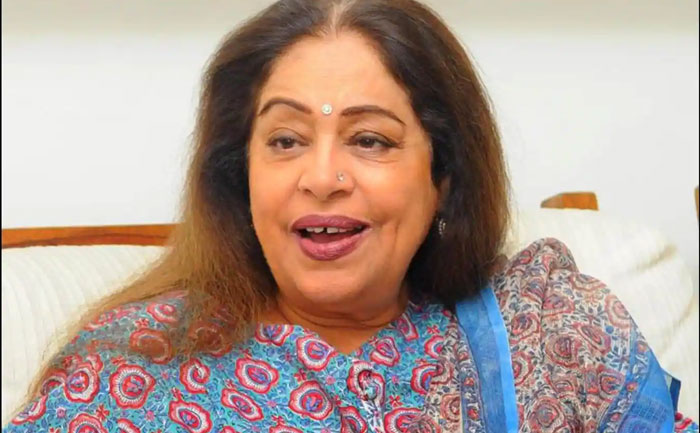 Veteran actress-politician Kirron Kher is suffering from multiple myeloma, a type of blood cancer, and is undergoing treatment in Mumbai's Kokilaben Dhirubhai Ambani Hospital, confirmed Chandigarh BJP president Arun Sood. On Wednesday, he revealed in a virtual press conference.
According to a report in Hindustan Times, Arun Sood said that last year on November 11, Kirron Kher had suffered a broken left arm at her Chandigarh residence and after getting her medical tests at Post Graduate Institute of Medical Education and Research (PGIMER) in Chandigarh, it was revealed that was diagnosed with multiple myeloma. The disease has spread to her left arm and right shoulder and she had gone to Mumbai on December 4 for treatment.
Further, Arun said that she is recovering after her four-month treatment, however, she is no longer admitted at Kokilaben Hospital, Mumbai, but she has to visit the hospital regularly for treatment.
Kirron Kher took the political plunge in 2014. However, she did not quit showbiz. Kirron is seen as a judge on the reality show India's Got Talent, along with Karan Johar and Malaika Arora.
However, no official statement has been made to the actress's husband Anupam Kher nor Kirron Kher.
ALSO READ: Anupam Kher Wishes Wife Kirron Kher On Her Birthday, Says, 'Miss You, Will Meet You Soon'