Know Where Is Real Estate In Mumbai Heading In May 2021
Looking forward to investing in real estate in Mumbai? Here's everything you need to know about investing in May 2021. Real estate astrologer predicts the future of Mumbai properties in 2021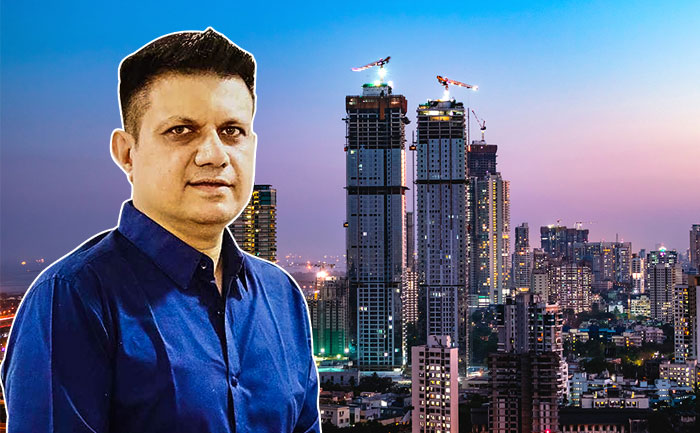 Don't try to change your situation. It is meant to change you. Today exactly, this saying applies to the financial and commercial capital of India-Mumbai. We know that this pandemic situation can't be changed now, hence the market and its buyers/customers had to change for many sectors also real estate, says Hirav Shah (renowned real estate strategist and astrologer).
By every yardstick, the month of April has been a brutal one for the Mumbai real estate industry. Despite the surge in the last four months, housing registrations will probably drop 10 percent and 25 percent by volume in comparison to 2019 and 2018, respectively. Prices are down across the board. Inventory levels remain elevated.
The last four months have shown that results can be boosted to an extent if all the stakeholders play their part. The state government slashed stamp duty reducing the cost burden for the buyer. Developers cut prices and offered lucrative payment plans. Lenders were aggressive with attractive loan schemes for home buying.
As April is coming to an end, it is a relevant time to evaluate how May 2021 is likely to shape up on various parameters pertaining to the market.
Lifestyle and luxury combined with affordability is the new normal today. The real estate sector has witnessed great demand amidst the Pandemic due to the need for an 'owned shelter' and people have realized this. In this work from home period, homes that come with luxury amenities and spacious areas are in demand.
 Difficulty in selling commercial spaces. Mumbai, facing an unprecedented surge in coronavirus cases and it's already under severe restrictions since April 14 and the fresh lockdown curbs have been announced, starting from the 22nd. Which has added to the woes of the commercial real estate sector.
The continuous influx of cases are responsible for breaking the stability that commercial real estate needs for planning expansion, mapping already allocated funds, attracting foreign investors and allocating some money to construction and permits.
Amidst the growing importance of homeownership among buyers and investors, the demand for residential real estate would be high from next month onwards. Also because in these extraordinary times, stakeholders across sectors in Mumbai have used the opportunity to structurally re-imagine their strategies, thus ensuring sustained recovery. They have done it by shifting from traditional approaches and embracing new, transformational methods — which are being accelerated by widespread tech adoption, sustained policy impetus and accelerated investor interest in India.
Sluggish and weak home prices- This is perhaps the easiest aspect to call and there is overwhelming consensus on it. Prices are likely to remain sluggish and weak given the elevated inventory levels. No one knows the exact contours of the upcoming FSI premium cut by the government – but it is likely that developers who gain will pass on at least some part of the benefit to the end customer. That will keep prices under pressure with the potential to have a cascading impact on the resale market as well. May 2021 onwards – prices will drop between 5-7 percent.
By May-end, demand will recover to a large extent as developers and lenders continue their aggression in attracting demand from end-users. A coordinated effort by all the stakeholders will help in pushing registrations at levels similar to 2019 ~ 68,000 units.
The Reserve Bank of India has been making accommodative policy changes since the beginning of the ongoing health crisis. It introduced adequate liquidity into the market and also provided the soft cushion of a loan moratorium. Notable among one of the steps taken by the RBI is the slashing down of bank loan rates.
Presently, loans are disbursed on a historically low 7% rate which was achieved via a 120 basis point cut over the fiscal year. With fixed income returns at all-time low and extremely low mortgage rates, real estate has quickly become a viable alternative long-term investment option for those looking to be on the safe side of the market. As such, May seems to be just the right time to turn the dream of living in South Mumbai into reality.
Real Estate/ Property Trends In Mumbai:
1. Under-Construction Vs Ready To Move
There are 22 months of inventory for ready-to-move units while 56 months of inventory for under-construction projects. This preference and pattern will further strengthen in 2021 as home buyers retain the preference for ready inventory.
2. Shrinking Apartment Sizes
Apartment sizes have been shrinking every year as developers use that as a mechanism to boost affordability. In 2018 – the average size of a 2BHK was 680 square feet. In 2020, it had fallen to 622 square feet. In May– home sizes will further shrink and it is anticipated that the average 2BHK size will be at levels of 600 square feet. Actually, these sizes are RERA carpet which includes the areas like the internal walls which practically are not usable. The usable carpet area is often 5 percent lower.
3. Property Rates
Property rates in Mumbai have risen 0.3 % in the last 1 year. There are over 24219 listed for sale across Mumbai starting from Rs.15 to Rs. 389429 per sqft. These, however, vary in size and a strategic location commands a premium.
Best Localities For Investment In Mumbai:
Popular localities for investment in Mumbai include Virar West where average prices stand at Rs 4950 per sq ft, Kalyan West at Rs 5859 per sq ft, Ulwe at Rs 7098 per sq ft, Kharghar at Rs 7242 per sq ft, Mira Road East at Rs 7756 per sq ft.
 If you are looking at investment hotspots that will yield good returns in the long run, you should consider Badlapur West, Bhiwandi, Karanjade, Taloje, Panvel which are priced between Rs 3698-17009 per sq ft.
Conscious about your budget? Some value for money investment options also are available in Neral, Ambernath West, Karjat, Ambernath East, Badlapur West where property prices are in the range of Rs. 2844-4744 per sq ft.
Final Thoughts:
While the real estate sector in many regions of the world is still reeling with the market slowdown caused by the coronavirus pandemic, Mumbai—one of the most expensive cities in the world is recording a decent growth in housing. In a nutshell, May 2021 in Mumbai will see an upward trend in the case of the residential housing market while the commercial spaces may face difficulties in selling- predicts Hirav Shah.
Myriad factors in the market, both generic and specific have made this a propitious time for anyone wanting to invest in the real estate sector concluded Shah.
For more such updates, stay hooked on to The Live Mirror.
Also Read: Real Estate Astrologer Predicts The Future Of Properties In Thane For 2021