Koffee With Karan: KJo finally spills-out his real name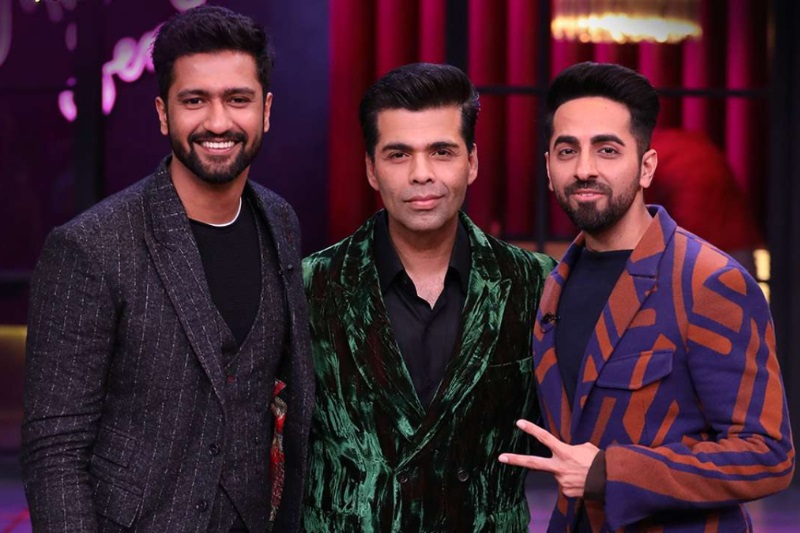 'Koffee With Karan' is the show where Bollywood star makes revelations on their professional and personal lives. Notably, the last episode of the chat show 'Koffee With Karan' was attended by Vicky Kaushal and Ayushmann Khurrana. The duo spilled many secrets of their life but Karan Johar's revelation of his real name was the highlight of the show.
On Sunday's episode, KJo revealed that his real name was Rahul Kumar for the first 12 days when he was a kid and then it was changed to Karan. He further revealed that his mother Hiroo Johar had a strange dream and she changed the name to Karan.
"When I was born my name was Rahul. I was Rahul Kumar Johar for 12 days. On my janam patri, it still says Rahul Kumar Johar," Karan added. He also said that his full name is Karan Kumar Johar.
It is to be noted that Karan made this revelation after Ayushmann's real name was revealed. Ayushmann's brother Aparshakti revealed that Ayushmann's name was initially Nishant but was changed when he turned three.
In the show, Ayushmann and Vicky shared a lot about their life and movies. Both the actors have come a long way in their career and this year has been the successful year for both Vicky and Ayushmann.
Also Read: Koffee With Karan 6: Divas Priyanka and Kareena come together for the finale