Kolkata: Fire breaks out at one of the tallest buildings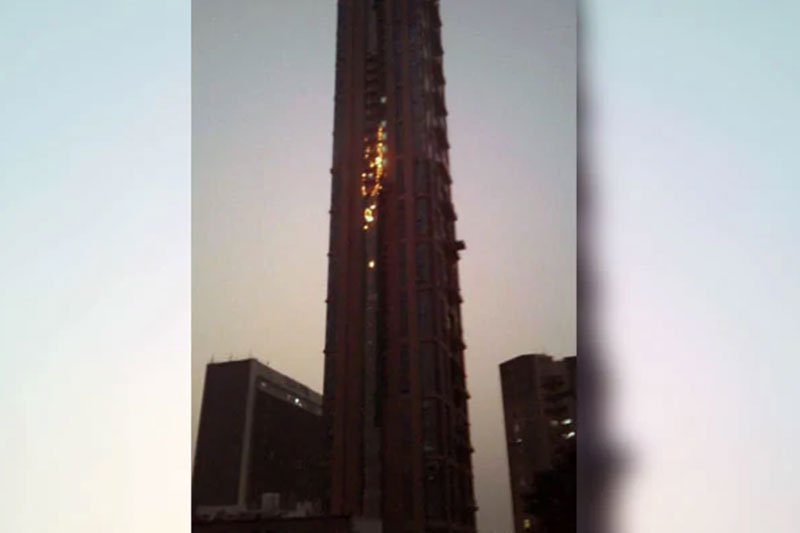 A fire broke out at one of the tallest buildings in Kolkata on Saturday evening. The 60-storey building is under construction. No casualties or property damage have been reported so far. The fire is said to broken out on the eighth and the ninth floors of the building.
According to reports, Three fire tenders are trying to douse the fire at the building called "The 42" which is located on the Chowringhee Road.
"The fire spread from the nets. The flames have been brought under control," Jag Mohan, Director General of the fire brigade, told Hindustan Times. Kolkata Mayor and fire services minister Sovan Chatterjee rushed to the spot immediately.
"Welding work was going on to install outdoor units of air conditioner machines. Sparks from the welding might have triggered the fire. However, the nets should have been made of fireproof material," Chatterjee was quoted by Hindustan Times as saying.
The construction work at the site began in the year 2008.
Also read: Kolkata: Massive fire breaks out at Apeejay House, no casualty reported so far