Kolkata: Explosion in Nagerbazaar kills 1, injures 5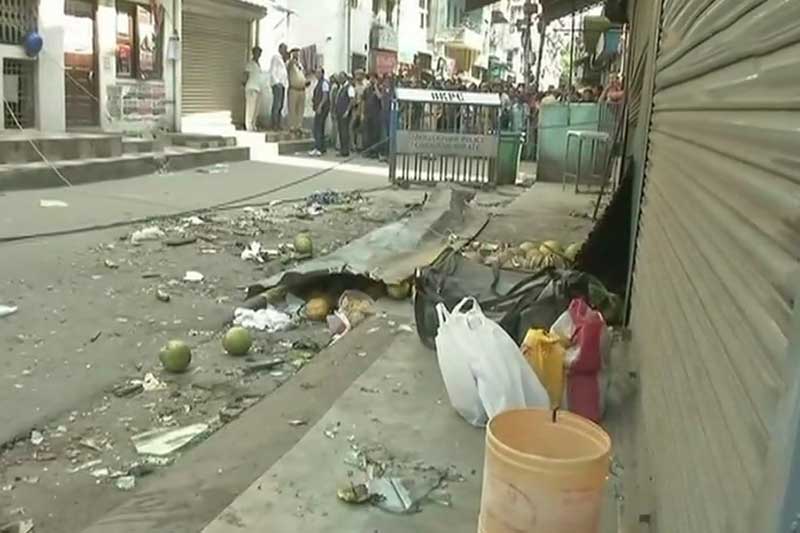 An explosion took place in Kolkata's Nagerbazaar area at around 9:30 am, killing a seven-year-old child Bibhas Ghosh on the spot. Atleast five people have been confirmed injured and more casualties are expected. Trinamool Congress leader Panchu Rai had allegedly accused Rashtriya Swayamsevak Sangh for the blast, however nothing more has been confirmed as of yet.
The Barrackpore Police has confirmed that this is definitely not a cylinder blast, as the intensity was massive. As per the initial reports, the blast took place at a godown of a fruit shop in Kazipara area of Nagerbazaar in Kolkata on Tuesday. The child succumb to injuries at SSKM hospital. He was admitted in the burn unit. Also, the two condition for two injured, admitted in R G Kar Hospital, is critical.
Police investigating the incident have reportedly said that the explosion might have taken place by miscreants and possibilities of terrorism might be involved. Central Investigation teams and bomb squad have been deployed at the spot, which is barely three kilometres away from Netaji Subash Chandra Bose International Airport in Kolkata.
Initial reports confirm that the bomb was kept in a jute bag and was pre-planned. The intensity so huge that the shutter was shattered into pieces and the window panes of third floor of the building broke.
More Details Awaited
ALSO READ: Hyderabad twin bomb blasts: Court awards death penalty to 2, sentences 1