Kolkata: Fire breaks out at a godown in Tangra; no casualties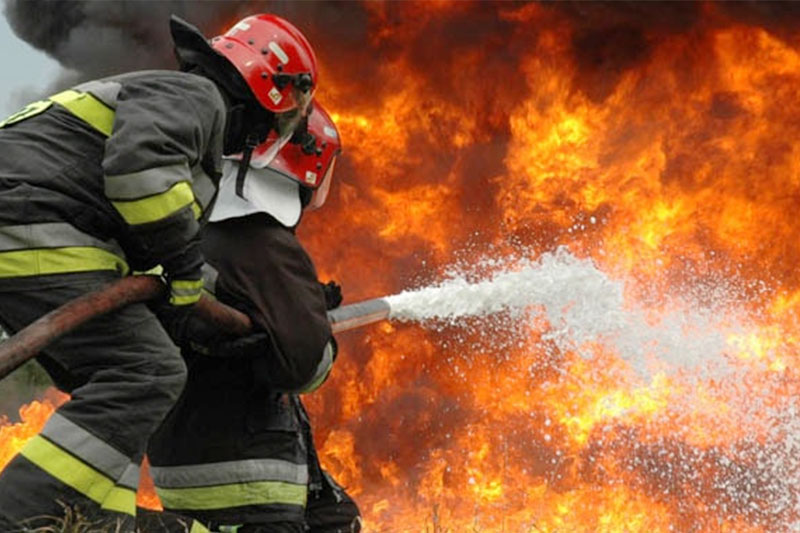 A massive fire broke out at a chemical godown in the Tangra area of Kolkata, informed the fire brigade officials on Monday.
The fire reportedly broke out at around 5:30 pm in the evening and six fire tenders were immediately rushed to the spot to blaze it off. The godown is said to be located on the D C Dey Road in Tangra, the officials added, reports Times of India.
Some also informed that 10 fire tenders were at the spot to extinguish the fire.
There were, however, no reports of casualty as of now. The godown, many allege, was stacked with chemicals, which may have led to the breakout of the fire.
#fire breaks out at a chemical factory in #kolkata's Tangra area. 10 fire tenders at spot @ECKolkata pic.twitter.com/mUZWX8P0do

— AshokNathDey (@Ashok_HT) October 15, 2018
পুজোয় ফের অগ্নিকাণ্ড শহরে, ট্যাংরায় রাসায়নিক কারখানায় আগুন।
#Kolkata pic.twitter.com/u7PN1kdLV3

— IE Bangla (@ieBangla) October 15, 2018

This is the second such notable incident to have taken place in the city after the fire-breakout in the pharmacy department of the Kolkata Medical College on October 3. No casualties were, however, reported in both the instances.
More details awaited…
Image Source: The Asian Age