Krishna Janamashtami 2019: 5 Easy Janamashtami Desserts To Make At Home
Krishna Janamashtami is an annual Hindu festival that celebrates the birth of Krishna, and this year it would be celebrated on 24th August, 2019.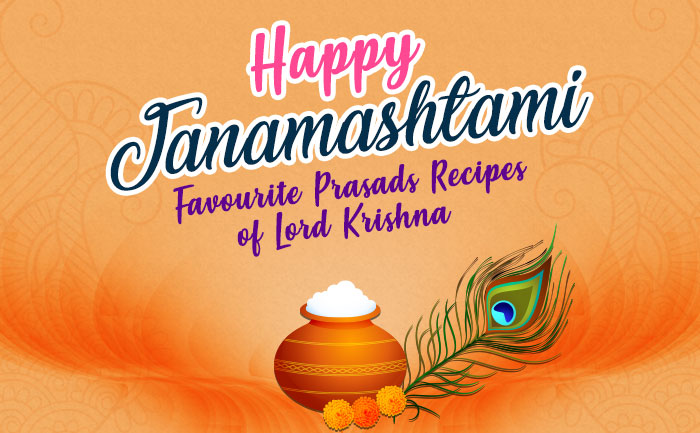 Hindus throughout the country celebrate Janamashtami which marks the birth of Lord Krishna. According to the Hindu religion, Lord Krishna was an 'Incarnation of Lord Vishnu'. This widely celebrated festival is called Janamashtami because the celebration takes place on the eighth day of the Dark Fortnight called 'Amavasya'. This year, Janmashtami will be celebrated on 24th August. Janmashtami Images, Wishes and Quotes
It is believed that Krishna played a vital role in the epic battle of Mahabharata and helped Pandavas win the war against their brothers Kauravas. On the auspicious occasion of Krishna Janmashtami, people belonging to Hindi community wake up early and prepare some sorts of desserts to please the deity. Makhan Mishri is one of the festive staples that is not only offered to Lord Krishna but also enjoyed by one and all in the house later. Krishna Janmashtami 2019: Date, Timing, Significance, Puja Tithi & Celebrations
Lord Krishna's love for milk, curd and milk products is well known. That's the reason, he is also called 'Makhan Chor.' Thus, milk, butter, fruits, etc. are used in large numbers to prepare different dishes and desserts for Krishna.  A lot of desserts are prepared on this day.
Here are 5 Janmashtami desserts that you can easily prepare at home:
   1. Makhan Mishri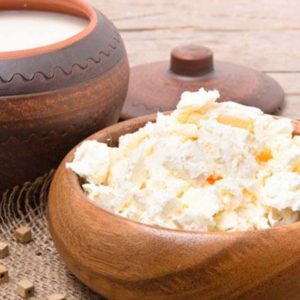 Ingredients: 
A cup of cream collected from milk
A teaspoon of Mishri or crystallized sugar lumps
A teaspoon of chopped dry fruit
Ice cubes, curd, and Tulsi leaves
Recipe:
Prepare dahi/curd by keeping it overnight
Blend or whisk cold cream, dahi and ice cubes
Blend till the butter gets separated and then pour some cold water.
Remove buttermilk. Once you get white butter or makhan, add sugar and blend nicely.
Add dry fruits, saffron and tulsi leaves.
   2. Kheer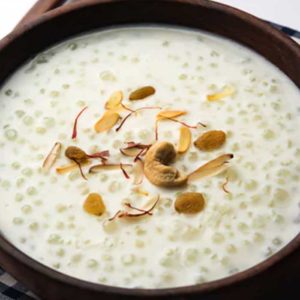 Ingredients:
5 Cups milk, full cream
1/4 cup rice (washed)
1/2 cup sugar
10-12 Raisins
4 Green cardamoms
10-12 almonds (shredded), blanched
Recipe: 
Boil the rice and milk in a deep pan.
Simmer over a low flame, stirring occasionally till the rice is cooked and the milk becomes thick.
When done add sugar, raisins, and cardamoms.
Stir till sugar gets dissolved properly.
Transfer into a serving dish and garnish with almonds.
Serve hot or chilled.
3. Basundi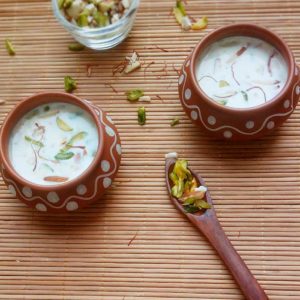 Ingredients: 
2-litre milk, full cream
2 tbsp cashew / Kaju, chopped
½ cup of sugar
2 tbsp almonds/badam, chopped
2 tbsp pistachios, chopped
¼ tsp saffron / Kesar
¼ tsp cardamom powder / elachi powder
Recipe: 
Firstly, in a large thick-bottomed Kadai boil 2-liter milk stirring occasionally.

Once the milk comes to a boil, add 2 tbsp chopped cashew, almonds, and pistachios.

Stir well making sure milk doesn't stick to the bottom.

Boil the milk on low flame for 30 minutes or till milk reduces.

Keep stirring in between to avoid sticking till the milk reduces to quarter.

Now add ½ cup sugar and ¼ tsp saffron and mix well.

Boil for another 5 minutes or till the milk thickens completely.

Now add ¼ tsp cardamom powder and mix well.

Finally, serve basundi chilled or hot garnished with few dry fruits.
4. Malpua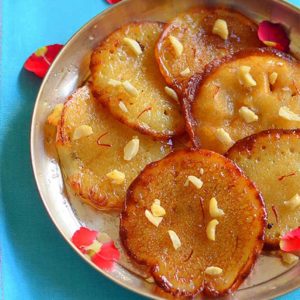 Ingredients: 
For Malpua
1⁄2 cup – Maida
1⁄2 cup – Sooji
3 slices – White bread
Elaichi (a few)
1 tsp – Sauf
2 cups – Milk
3 tbsp – Ghee
3 tbsp – Khoya
For Sugar Syrup
1⁄2 cup – Sugar
Water (as needed)
Cardamom (a few)
2-3 – Saffron strands
Recipe:
Take some maida in a bowl and add sooji and powdered sugar to it.
Mix all these dry ingredients well. Then add water in the desired quantity to make a batter of smooth consistency.
Take three slices of white bread and crumble them in a food processor. Add this crumbled bread to the batter, mix well and leave aside for 15 minutes to allow fermentation.
Meanwhile, prepare the sugar syrup. Take a broad base pan and add 1/4 cup water to it. Keep it on flame and add sugar to it and heat it for six to seven minutes to get a sugar syrup of flowing consistency.
Add saffron strands and crushed green cardamom to the syrup. Allow the syrup to cool down to room temperature.
Now, take a pan and heat three tablespoons of ghee in it. When it is hot, pour 1 big spoon of the batter into it.
Cook for 2-3 minutes on each side.
Serve hot malpuas garnished with pistachios.
5. Charnamrit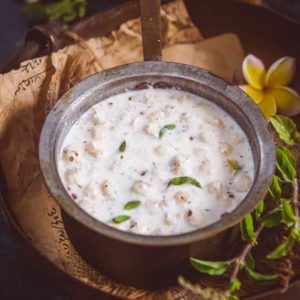 Ingredients: 
Milk 3 cups
Yogurt 2 tablespoons
Coldwater 2 cups
Ghee 1 teaspoon
Powdered sugar 5 tablespoons
Honey 1 teaspoon
Ganga Jal 2 teaspoons
Tulsi leaves 8
Puffed lotus seeds (makhanas) 8
Coconut scraped 1 teaspoon
Recipe: 
Take the yogurt in a pan, add two to three tablespoons of milk to it and beat well till well blended.
Add the remaining milk and mix again. Add cold water, ghee, sugar, honey, Ganga Jal and mix well.
Break the tulsi leaves with hand into small pieces and add to the yogurt mixture along with makhanas and coconut.
Also Read: Dahi Handi 2019: Top 7 Bollywood Songs To Celebrate The Spirit Of Govinda