Kundali Bhagya Dec 18, 2019 written update: Karan taunts Preeta when meeting her after engagement
In Kundali Bhagya upcoming episode Preeta runs into Karan in shop where he shows off his engagement ring to taunt her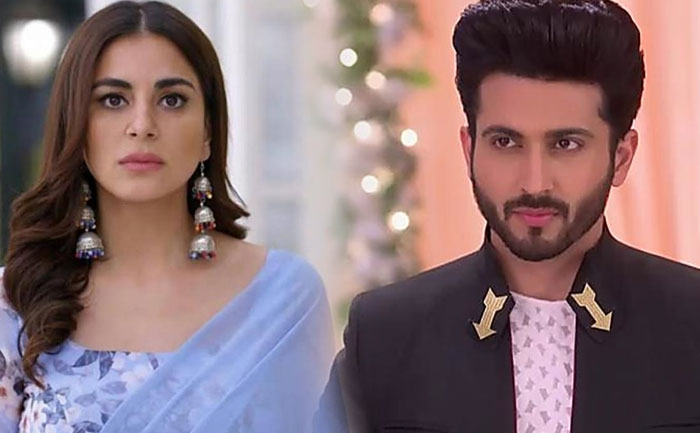 In Kundali Bhagya Dec 17, 2019 written update: Karan continues thinking about Preeta but also recalls how much she hates him like anything. In the meantime, he puts the engagement ring on Mahira's finger. To this Mahira is overjoyed but Karan is unhappy with the whole engagement thing.
Meanwhile, Preeta and Shrishty are very much frightened at the police station where Sarla finally shows up. She then gets them out on bail after arguing with the police officer. On the other hand, Rishabh argues with Karan about the way he had handled the situation with Preeta. To which Karan refuses to admit his mistake. It is then that Rishabh thinks Karan this time went too far by letting Preeta go to the jail and also refuse to support him further. Somewhere else, Preeta and Shrishty manage to convince Sarla that they had done nothing wrong last night.
Talking about Kundali Bhagya Dec 18, 2019 upcoming episode Preeta will meet Karan at the store where he taunts Preeta by saying that she wanted to stop the engagement from happening but failed terribly in it. Not only that, he shows her his engagement ring which tremendously upsets Preeta. However, she congratulates him on the engagement and quietly walks away from him. It is then that Karan holds her hand and seems all sad.
What now will happen with Karan and Preeta next? Stay Hooked to The Live Mirror to find out more.
Also Read: Kundali Bhagya Dec 17, 2019 Written Update: Rishabh Blames Karan For Not Protecting Preeta's Diginity