Kylie Jenner accused of cultural appropriation for new braids …
Kylie Jenner gets backlash after wearing hair in twists, accused of cultural appropriation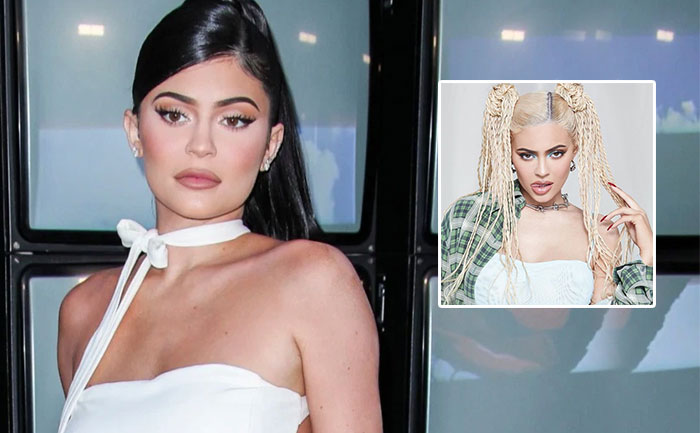 The Kardashians and Jenners have been accused of cultural appropriation a number of times. We now have The Keeping Up with the Kardashians star Kylie Jenner once again in the limelight. This time around after she shared an image of herself on social media with her hair in twists. She was soon slammed on Twitter for cultural appropriation.
The controversial picture was taken during a photo shoot with fashion photographers Luca and  Alessandro Morelli.  The pic was shared by the Morelli brothers and soo went on to trend across social media.  Kylie, 22, quickly deleted the post after backlash poured in, but the damage was already done.
Check out the picture here:
The cultural appropriation jumped out

— leo (@leolovestay) January 3, 2020
Every white celebrity Wants Look sound Be and act black??‍♀️ But they don't want to be treated like a black women? White women privilege exist MalcolmX didn't talk for nothing pic.twitter.com/PerG7j1O8M

— Wifey Witch? (@kittyzquads) January 3, 2020
She finna claim this hair style like they do with everything thats not theirs ?

— Johnny's coffee☕️ (@neocitychick) January 3, 2020
she wants to be a black woman so bad

— jack (@jackissafenty) January 3, 2020
The incident comes a few months after Jenner was slammed for wearing cornrows — for the second time. She was photographed with the braids on August 23 during her outing in Los Angeles.  She was also seen wearing the style, traditionally tied to black culture, in several Instagram Stories the next day.
The photographers behind the latest image, Luca and Alessandro Morelli, have said that the new image was inspired by Gwen Stefani. She too has been accused of cultural appropriation a number of times.
Also Read: Kylie Jenner welcome New Year dancing to a Punjabi song