Kylie Jenner Gets Trolled By Twitterati For Promoting The Cosmetic Line During US Elections-View  
Kylie Jenner Gets Trolled By Twitterati After She Shared Birthday Wishes For Her Sister Kendall Jenner. She Gets Trolled For Promoting Their Cosmetic Line During The US Elections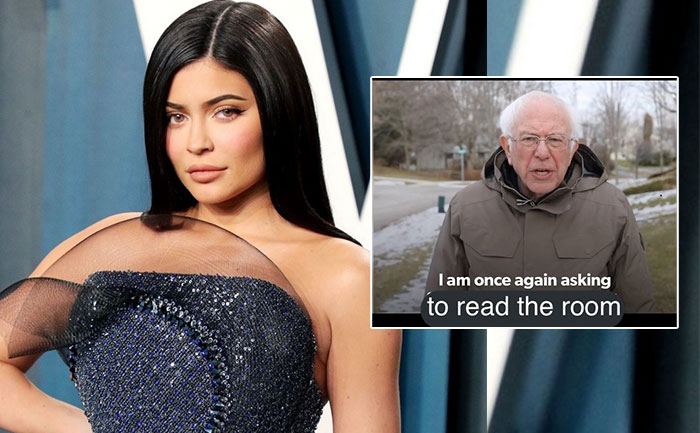 Kylie Jenner is among the list of celebs, who are known for ruling social media trends with their posts and pictures. The cosmetic line icon has shared warm Birthday wishes for her sister, Kendall Jenner on Twitter and she gets trolled for promoting the make-up products during the ongoing US elections.
For the unversed, Kylie's brother-in-law, Kanye West had also shown his interest for the presidency elections this year. The rapper is married to Kylie's half-sister, Kim Kardashian. As Kylie shares the promotional posts for the Kendall Collections, Twitterati troll her. Here, you can check what netizens have highlighted on her post.
not the time fr this

— meg ☁️ (@digitalmegs) November 4, 2020
Kylie we love you but not the time

— carlos (@dorathecarlos) November 4, 2020
not her trying to make money while the rest of the country (and quite frankly the world) is in a panic because we're in the middle of one of the biggest modern day presidential elections

— 🕊 (@voguepearls) November 4, 2020
Oh now we're posting on here lol. There is an election going on girl. You could've posted this earlier. People are focused on the election not a restock.

— brittany misses ari ♡ (@fearlessbritt_) November 4, 2020
Sorry girl maybe later, right now we're kinda busy.

— Deisy Zuniga (@DeisyZng) November 4, 2020
Shuddup. There's more important shit going on!

— Queen of Warlocks (@QueenofWarlox) November 4, 2020
Come back later or… How 'bout not at all, Kylie? 🤷🏽‍♀️😒

— Harriet Tubman's Armorbearer 😏🤯🤭🤷🏽‍♀️ (@LocdbyanAngel24) November 4, 2020
— lesly ✨ (@BayAreaJonas) November 4, 2020
For all the latest updates, stay hooked on to The Live Mirror.
Also Read: Kanye West Says He Has Been Trying To Divorce Wife Kim Kardashian West