La Liga president Javier Tebas wants to name trophy after Lionel Messi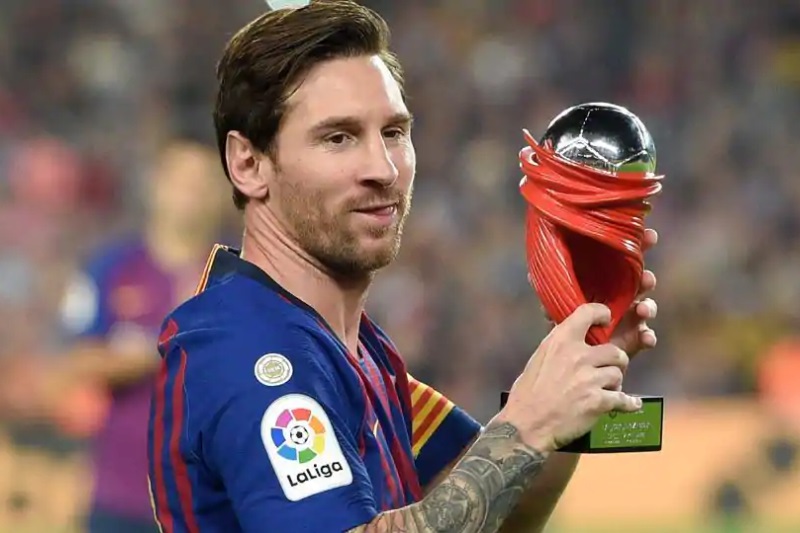 It might not be long before we see a 'Lionel Messi trophy' being awarded to the best player in a league.
Asked about naming a trophy after the Barcelona great, La Liga president Javier Tebas told Omnisport, "I like that idea, we would have to think about."
Playing for Spanish giant Barcelona since the age of 18, Messi is a five-time Ballon d'Or winner and with 380 goals, he is already La Liga's all-time leading goal-scorer.
He has also won numerous titles with the club, including nine La Liga (Spain's top-flight league) titles and four Champions League crowns.
"I think Messi will be the best in football history, he already is," added Tebas.
"Some people talk about Neymar but he is already 26 years old and as far as I remember Messi started to play for Barcelona as a youngster and he surprises us every year he seems not to have limits and he plays at a maximum level.
"He is the best and I think it's a great idea to create a trophy for the best player every season named [after] Leo Messi."
La Liga's end-of-season awards have not been handed out since the 2015-16 seasons, due to calls for the format to be changed. And Tebas believes that once the awards are reopened, he would love to see one award named after Lionel Messi.
"If it is Zarra for the best scorer…I think it's a great idea."
Also Read: Real Madrid sack Julen Lopetegui, Santiago Solari named interim coach
Messi has been in top form in the 2018-19 season and has already scored nine goals in seven matches to add to his five goals in the Champions League. The 31-year-old is, however, currently out for at least three weeks with a broken arm.
He suffered the injury during Barcelona's league match against Sevilla after falling abruptly on the turf following a push from Franco Vasquez.