Labourer's Daughter Qualifies For Shooting Junior World Cup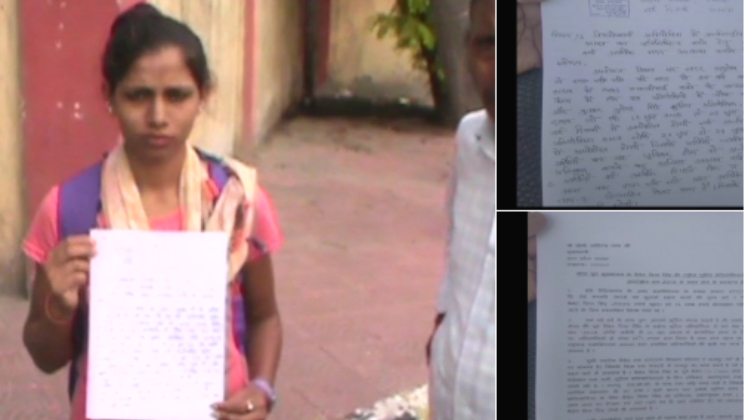 Priya Singh,19, has defied odds to shoot her way to glory. Daughter of a dalit labourer in Meerut's Mawana subdivision, she is one of the six candidates shortlisted to represent India in the 50m rifle prone at the ISSF Junior World Cup to be held in Suhl, Germany, from June 22.
However, Priya, who made it to the coveted event with a borrowed rifle, doesn't have the financial wherewithal to support her career and may have to miss the championship.
The government provides financial assistance to the top three only while she is ranked fourth in the list of six who have qualified.
I want to take part but I've been told that I'll need Rs 3-4 lakh. My father is a labourer. He is trying his best but isn't able to arrange funds. I wrote to UP CM & PM Modi. I even went to Sports Min twice but couldn't meet him: Priya Singh shortlisted for ISSF Junior World Cup pic.twitter.com/6h7m2tv0pr

— ANI UP (@ANINewsUP) June 9, 2018
I requested MLA, CM, Sports Minister as well as PM, but didn't receive response from any of them. I have sold my buffalo, have taken loans from friends and I will send her to Germany at any cost even if government refuses to help us: Brijpal Singh, Priya Singh's father pic.twitter.com/jI8qPYDszp

— ANI UP (@ANINewsUP) June 9, 2018
However the story of an upcoming athlete changed, when the government took matter in there hand and allotted 4.5 lakh to be provide to her by state government. Meerut District Magistrate has been asked to arrange her conveyance.
SAI backs Priya Singh, says shooter will be looked after
Neelam Kapur, SAI's Director General has come out to offer help to the shooter. Accoring to a tweet sent out by Kapur, Priya "will be provided all facilities to help her improve her scores and make it to the Indian team."
Priya is part of the national camps fully funded by the Govt & is at 4th position in the country. 3 younger girls who scored higher are in the Indian Team. She will be provided all facilities to help her improve her scores and make it to the Indian Team.@timesofindia @Media_SAI https://t.co/VuQVz8ojim

— Neelam Kapur (@NeelamKapur) June 9, 2018
As soon as I came to know about it, I instantly approved an amount of Rs 4.5 lakh to be provided to her by state government. Meerut District Magistrate has been asked to arrange her conveyance: UP CM Yogi Adityanath on shooter Priya Singh's letter to him & PM pic.twitter.com/Z776qQ4D0N

— ANI UP (@ANINewsUP) June 9, 2018