Bihar: Is everything alright between Tejashwi and Tej Pratap Yadav?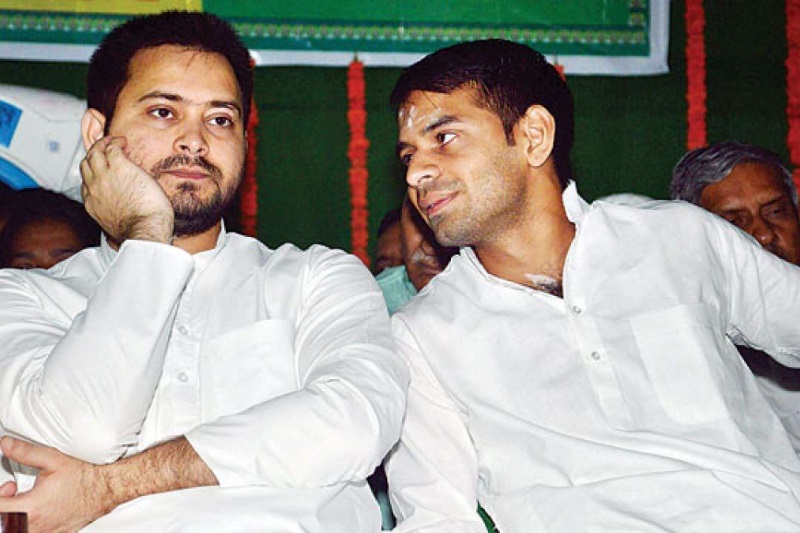 With reports of rift between Tejashwi Yadav and Tej Pratap Yadav, father Lalu Prasad Yadav summoned all three children to the hospital — where the former Bihar CM is admitted — to share his wisdom on how to pick candidates for their party Rashtriya Janata Dal (RJD). Seventy-two-year-old Lalu is being treated for heart and other diseases.
It's quite evident that Tejashwi holds the baton when it comes leading the RJD in public and he acted as the main opposition leader against the Nitish Kumar government. There are reports which indicate the Tej Pratap wanted a larger role for himself in the party, which has apparently been kept on hold by Lalu.
Tejashwi, 29, has actually developed himself as a leader more than his elder brother particularly because of his one-liners which were pointed towards Nitish Kumar. But on Friday, Tejashwi, Tej Pratap along with their sister Misa Bharti — also a Parliamentarian — also visited their father in the hospital.
"When we read the medical reports of Lalu-ji's health every day, we see he's in depression, but at when people and supporters ask us why none of his sons daughter Misa Bharti visit him, we have no reply," an RJD leader was quoted as saying by the NDTV.
But Friday's call to all his Lalu was to ensure that the flock remains intact ahead of the general elections 2019. Senior leader in the party revealed that there have been hardly any party activities in a fortnight or so owing to strained relationship between the two brothers.
"We hope that with Lalu-ji now meeting Tejashwi in person, he will find an amicable solution to the growing tension between the brothers; the infighting between them has overshadowed the party completely, "a source close to Lalu was quoted by the same website.
Lalu, who is in parole currently, has been sentenced for five years in jail due to corruption during his term as the Chief Minister of Bihar in 1990s. He was sentenced last December.
ALSO READ: Lalu Yadav's 5-minute formula for PM doesn't auger well for opposition