Lilly Singh Remixed & Raps These Bollywood Songs, Internet Can't Keep Calm
Popular Canadian YouTuber Lilly Singh turns Bollywood music into empowering rap anthems, breaks stereotypes one song at a time – watch video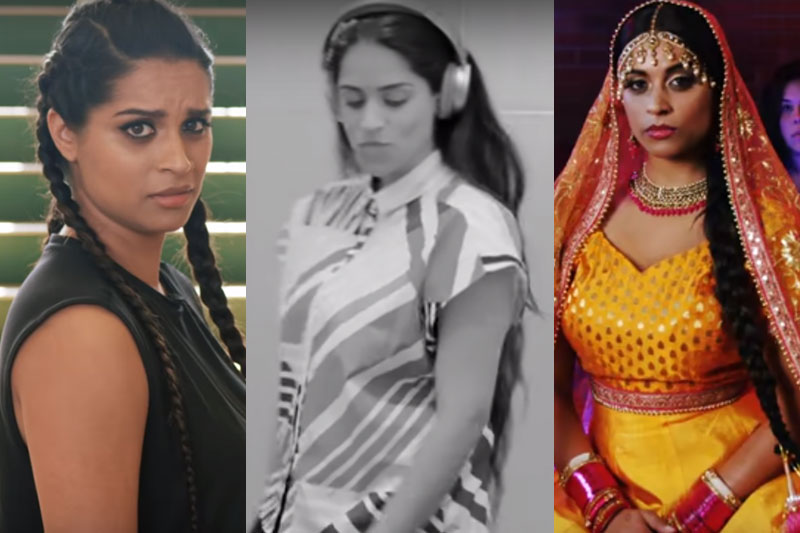 Lilly Singh, who is a Canadian YouTuber and Television host has taken the internet by storm dropping a video "If Bollywood Songs Were Rap". Lilly Singh, who loves Bollywood song has decided to compile a five-minute video of three Bollywood songs Choli Pe Peeche Kya Hai, All Izz Well and Aankh Marey reimagined as rap.
While posting the video on YouTube, Lilly Singh wrote, "I love Bollywood and I love rap music. So I decided to let my worlds collide by turning some of my favourite songs into rap songs! And while I was at it, I thought, why not make them little motivational anthems that speak to causes close to my heart?"
Lilly also informed her fans that she is coming to Mumbai to attend YouTube FanFest on March 30, where she is likely to perform.
"Growing up, I was often taught a "right" and "wrong" way to be a woman. I was told exposing your body too much isn't good, fair skin is the goal, having a tummy isn't beautiful and subconsciously that other people could/would and should make judgments about you. I believed all of this for some time in my life because I didn't know another way," she wrote.
Her caption further read as, "As I've grown up, I've proactively made an effort to unlearn a lot of these things and this song represents that growth in a nutshell."
Watch the full video here:
The moment Lilly Singh uploaded "If Bollywood Songs Were Rap" video on YouTube and social media, her fans started praising her talent and pouring comments. Twitteratis can't stop raving about the empowering reinterpretation of their favourite Bollywood songs
Check out Twitterati's reaction on Lilly Singh's new song:
Thank you @superwoman for being an entertainer who's also an inspiration. You a total #bawse 😍
Also its unfair how talented you are!! https://t.co/fVD2NJQimp

— Paulomi Mehta (@PaulomiFollowMe) March 29, 2019
I think the choli one deserve a full 3 mins .. Good rap 👍

— Debasish Dash (@TheDashd) March 29, 2019
'What position i like?' 'The head of the table'…you are a genius and you know it 😌

— Kalyani (@TeamSuperAU_) March 28, 2019
THE. REPRESENTATION. WHAT. A. QUEEN. 👏🏽👏🏽👏🏽👏🏽
so freakin proud of you for always staying your authentic self and breaking stereotypes one video/photo at a time.

— isha (@isha_pillai) March 29, 2019
So good to see a strong desi kuri. Bravo

— Me myself & I, Waz (@WKD01) March 28, 2019
A new RAP STAR is born! Watch out @iamcardib and @NICKIMINAJ #LillySingh #LillyRemixesBollywood

— Rockstar (@Ukneecorn) March 29, 2019
you are such a queen <3

— Sydney Hamon (@squiddieharmon) March 29, 2019
Also Read: