Lily Collins To Blake Lively- THESE Hollywood Celebs BTS Members Have Major Crush On
When Jin, Jimin, Jungkook, J-Hope, V, Suga and RM revealed their crush from the Hollywood industry. The list of celebs include Lily Collins to Blake Lively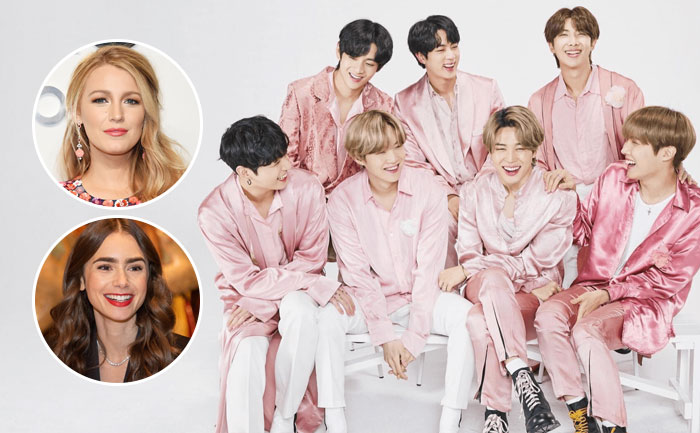 People who are into music know well about BTS. The Kpop boyband has been ruling the internet and musical charts with their charm and foot-tapping songs. Alongside having millions of fans following, the septet also has many celebs crushing over them. Very often celebs tweet about loving BTS songs. Few celebs from South Korea and even outside have expressed about loving the members. But did you know about the celebs BTS has been crushing on? During an interview with a Hollywood portal, the boys were asked to reveal their crush from the Hollywood industry.
When BTS confessed about having a crush on Hollywood celebs:
Jin
During an interview, Jin was asked to reveal his soft corner for any Hollywood celebrity. To which he confessed having a crush on The Witches fame, Anne Hathaway. Jin is also a big fan of Brad Pitt and loves to watch his movies.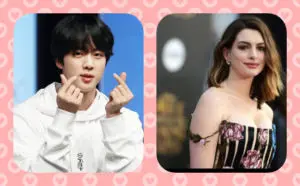 Jimin
Jimin revealed that his all-time favorite is a Canadian actress and the Mean Girls' fame Rachel McAdams, who also happens to be the favorite actress of his bestie V.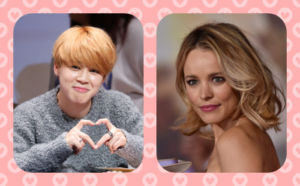 Jungkook
The maknae of BTS, Jungkook is quite shy when it comes to talking about ideal types during the interviews. When he was asked about his Hollywood crush, he said that he couldn't remember her name. Further, when the host quizzed him about the movie she was in, JK said that he knows the movie, but he doesn't know the movie's name. However, he ended up revealing that he admires Billie Eilish and Ariana Grande as well.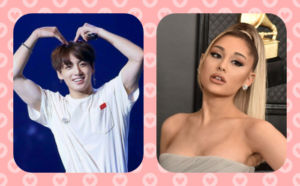 J-Hope
Hobi revealed that his favorite actress is Mean Girls fame Amanda Seyfried.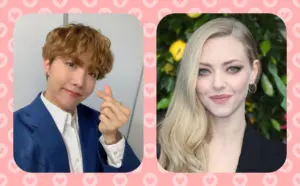 RM
The leader of BTS, RM is quite good with his English communication skills. He learned English after watching the  FRIENDS episodes, which his mother used to arrange for him. RM likes watching Hollywood movies and he likes quite a few celebs. Revealing his celebrity crush he named The Age Of Adaline fame Blake Lively.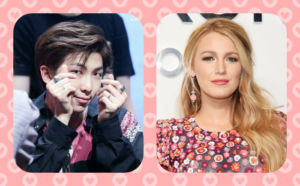 Suga
When it was Yoongi's turn to reveal his celebrity crush, he revealed its none other than Scarlett Johansson. Suga loved her film The Black Widow the most.
V
Just like his best friend Jimin, V also has a crush on Rachel McAdams. However, he continued saying that Lily Collins is also his all-time favorite.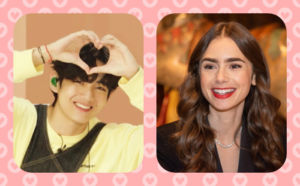 For more such updates, stay hooked on to The Live Mirror.
Also Read: BTS FESTA 2021: Performance Schedule To Pictures- Know Everything