COVID-19 Lockdown in Mumbai, Pune extended till May 31
Maharashtra extends lockdown in hotspot areas like Mumbai, Pune, Malegaon, Aurangabad & Solapur till May 31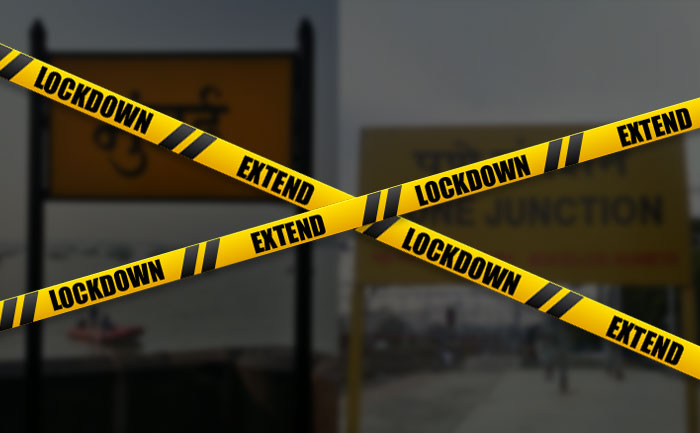 The Maharashtra government has decided to extend the lockdown in hotspot areas like Mumbai, Pune, Malegaon, Aurangabad, and Solapur until May 31. On Thursday, the state government had expressed its intent to extend the lockdown till month-end in the hot spot zones. In a meeting chaired by Chief Minister Uddhav Thackeray, they have now taken the decision to do so.
Maintaining that the lockdown would be extended in these areas, a senior minister spoke to Indian Express: "We discussed what relaxations can be given and what measures should be taken in red zones or hotspot areas such as Mumbai, Pune, Thane, Malegoan and Aurangabad. We all agreed to extend the lockdown in these areas till May 31, as saving the lives of the people is the priority."
As reported by a source to PTI, "In the rest of the state, the guidelines of the Centre will be implemented when they have announced before the lockdown 3.0 ends on May 17."
The coronavirus cases count in Maharashtra stood at 25,922 by Wednesday. 975 people have lost their lives so far due to the deadly virus. Mumbai, the financial capital of the country accounted for around 15,747 cases and 596 deaths. 70 cases were reported in Thane, 64 in Navi Mumbai, 21 in Mira Bhayander, and six in Kalyan-Dombivali too.
The state-appointed task force on Covid-19 has asked the government to reserve 80 percent of the beds in both private and public hospitals in Mumbai. This is for the coronavirus patients, indicating the city has entered the most critical part of its fight against the virus. Dr. Sanjay Oak has told the CM that close to 20,000 people will need hospitalization in the next week or so.
The nationwide tally of confirmed COVID-19 cases has crossed 80,000 on Thursday. The death toll in the country has crossed 2,500.
Also Read: COVID-19 Lockdown: PM Narendra Modi to review phased exit from lockdown with CM's