The Louis Vuitton League Of Legends Collection Has Been Announced
This Louis Vuitton League Of Legends Collection is truly a luxury that a few can afford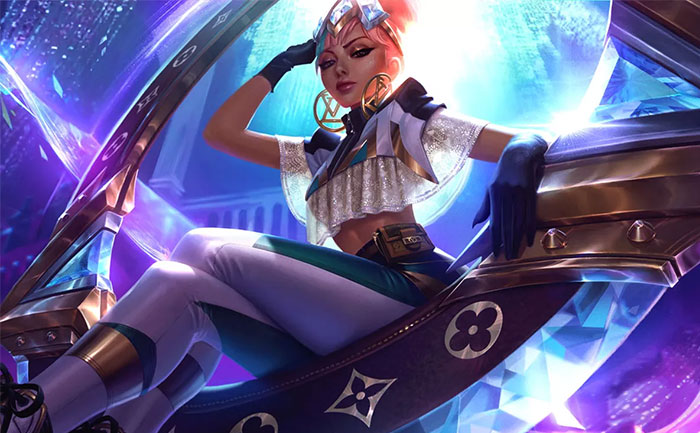 League of Legends has paired up with Louis Vuitton to bring an outrageously expensive collection to spruce up your wardrobe. The collection is only meant for a small group of League of Legends fans who can shell out big dollars to spend on this Louis Vuitton League Of Legends Collection.
Louis Vuitton previously paired with League of Legends to create a 2019 League of Legends World Championship trophy case. The luxury brand also has a champion skin featured in the game. The True Damage Qiyana Prestige Edition skin was released during the World Championship.
The collection's lower priced items include the Monogram BB Bandeau for $170. It is available in two color options. The Louis Vuitton Diamond Bracelet is priced at $345. In addition, there is also a Qiyana Bag Charm costing $515.
Fans of League of Legends can also get a Qiyana T-shirt for $670 while a tiger stripe design T-shirt will cost $1,010 to purchase. Also, there are a pair of joggers at $1,610. The luxury zip-up hoodie is listed at $2,420.
The Collection also offers a variety of shoes. There are the LV Beaubourg Platform Derbies at $1,060 while the sneakers cost $1,140. The Star Trail Ankle Boots are listed at $1,330.
The collection also offers a striped bucket hat offered at $730 and the Palm Springs Mini backpack that costs $2,310. Fans can pair the backpack with a matching bracelet for $730.
The most expensive item in the collection is the Leather Biker Jacket with a price tag of  $5,650.
The Louis Vuitton and League of Legends will continue to partner up in 2020.
ALSO READ: Clash League Of Legends Schedule: When Does LoL's Clash Start In December 2019?