'Love Aaj Kal' Movie Review: Sara Ali Khan & Kartik Aaryan starrer will traumatize you
Sara Ali Khan and Kartik Aaryan starrer 'Love Aaj Kal' is the most anticipated films of the year. Here's our review about the film.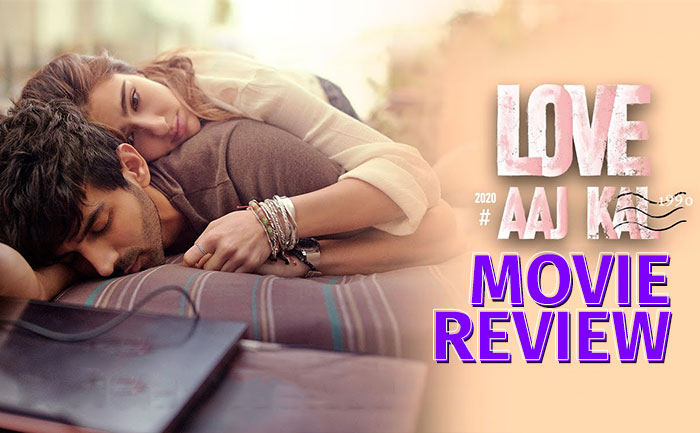 DIRECTOR: Imtiaz Ali
PRODUCER: Imtiaz Ali
RUNTIME: 2hr 35mins
CAST: Kartik Aaryan, Sara Ali Khan, Randeep Hooda, Aarushi Sharma
RATING: 2/5
STORY: 'Love Aaj Kal' depicts two love stories from widely diverse eras facing widely different barriers. One couple battles society`s restrictions while others learn to adjust work with love, but both represent the same true and unfiltered emotions of love.
In the previous film, Sara Ali Khan's father Saif Ali Khan shared the screen space with Deepika Padukone, which became a big hit of the year. However, let's find out if the new Love Aaj Kal carries the legacy of the older version?
REVIEWS:
'Love Aaj Kal' releases today and the movie is quite disappointing. Imtiaz Ali shows the complicated relationship between 'Kal' and 'Aaj.' It does create some emotional moments but it becomes too difficult to connect with the story.
When you know it's an Imtiaz Ali film you have high expectations from the film but 'Love Aaj Kal' seemed quite confusing and nothing compared to Saif Ali Khan and Deepika Padukone's 'Love Aaj Kal.'
Talking about the casts, I really want to ask Sara Ali Khan WHY? I mean, after watching her mindblowing acting in the last two films but in this movie, it looked like she's trying way too hard to play her character 'Zoe' but is failing miserably.
Kartik Aaryan, on the other side, being the skilled actor that he is has left me disheartened. His performance as 'Raghu' is quite over the top.
Whereas, Randeep Hooda, plays the role as 'Raj' who acts like a mentor cum friend and his character is quite similar to Rishi Kapoor's role in the previous 'Love Aaj Kal.' He depicts his own love story that leaves Zoe's expectations high to revive the same romantic love story. Must say, Hooda's performance was on point,
Newbie, Aarushi Sharma was quite impressive as well and we are definitely eager to watch her on-screen. She didn't quite have too many dialogues but her acting keeps you quite engaged in the movie.
Without any doubt, the music was too good. One can definitely say that Pritam has done his magic once again and the rename of 'Yeh Dooriyan' will surely give you some nostalgia from the 2009's Love Aaj Kal.
To conclude, 'Love Aaj Kal' is definitely not meant to be watched on Valentine's Day. I mean, if you want to watch Sara Ali Khan and Kartik Aaryan's chemistry then you may take the risk of watching it with your partner today.