Lucifer Movie Review: Mohanlal Starrer Manages To Keep You Hooked To The Edge Of Your Seats
Lucifer Public Review: It is full of Masala and rich contents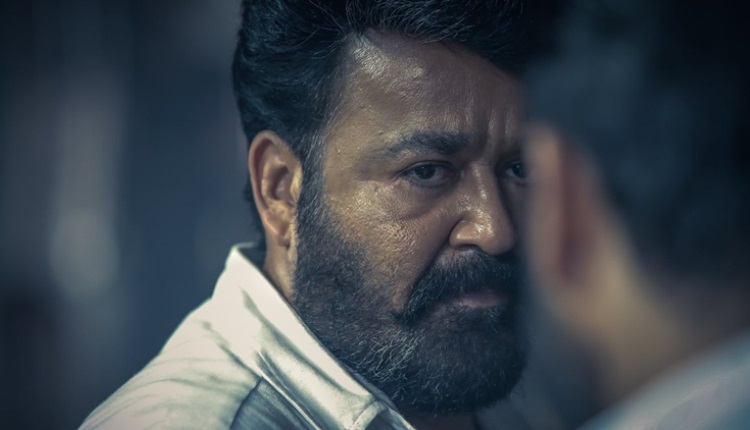 Lucifer is a Malayalam film, which has finally hit the theatres across the country today. The movie Lucifer marks the directorial debut of  Prithviraj Sukumaran and has Malayalam superstar Mohanlal in the lead role as Stephen Nedumpally. The movie has been in the news for many reasons ever since its trailer was released. Talking about Lucifer movie review, it has opened to positive at the theatres in almost all parts of the country.
The film also features stars Tovino Thomas, Indrajith and Bollywood star Vivek Oberoi in significant roles. The fans of Mohanlal have been writing reviews of Lucifer on the microblogging site after watching the film in the theatres. Looking at Twitter reviews, Lucifer seems to be filled with rich contents.
Are you planning to watch Lucifer? Check out what Twitter users have to say:
Mesmerising first half #Lucifer
One of a kind making @PrithviOfficial
Can't wait for the second half showing ???

— Sarath (@invrstpdrmn) March 28, 2019
If the second half of Lucifer is even close to the first half, Pulimurugan's records are in serious danger despite the drawbacks of genre, content and the Unknowns!!!

N.B. – Marana Mass Commercial Entertainer ennokke parayana item mmade Malayalam Cinema kkum vende ?

— Mahesh R (@MaheshR_1989) March 28, 2019
#LuciferMovie #lucifer_review#Lreview #luciferreview
?????
മരണമാസ്സ് 1st half.?
Stylish 1st half from rajuettan .@PrithviOfficial
നരസിംഹം+ജാക്കി+ രാവണപ്രഭു= സ്റ്റീഫൻനെടുമ്പള്ളി#lalettan #Mohanlal pic.twitter.com/r6C9Dbeb2L

— ?ഏമാൻ? (@m_visakh) March 28, 2019
#lucifer first half
What can we malayalees ask for …@PrithviOfficial Etta
Pwolichu adakki
Ejjathy screen presence lalettan
Everyone excels
Great first half
Better than all lalettan movies in last 3 yrs
Waiting for second half ??❣️❣️❣️❣️

— Rahul? (@imrahul_03) March 28, 2019
It is to be noted that apart from directing the film, Prithviraj Sukumaran is playing a small role. Looking at the first review of Lucifer the film seems to fulfil the expectations of the audience. Users of social media are saying it is full of masala and has lots of Goosebumps moments.
Talking about roles in Lucifer, everyone's role is being appreciated on social media. Twitteratis are also praising the film for having a good narration by Indrajith and electrifying BGM by Deepak Dev and terrific BGM that takes the film to another level. A user on Twitter has mentioned that the film Lucifer has everything right in place as it satisfies Mohanlal fans and the audiences.
• #Lucifer First Half – An above average one.
Begin with a power narration from indrajith followed by mix of mass scenes in politics.

First fight is a power stroke massive one.
Vivek oberoi ?
Deepak dev electrifying bgm is the domination ?
Second half soon…

— Rahul Shaji Rj (@Rahulrj_offl) March 28, 2019
Apart from the leading actor's role, the role of Bollywood actor Vivek Oberoi is also being praised by social media users. The first fight scene in the film is said to be a power stroke one.
It remains to see how the film performs at the ticket window.
Also Read: Sunny Leone Wish To Work With This Malayalam Actor? Details Inside