Puja pandal in Lucknow made on the theme of Rafale aircrafts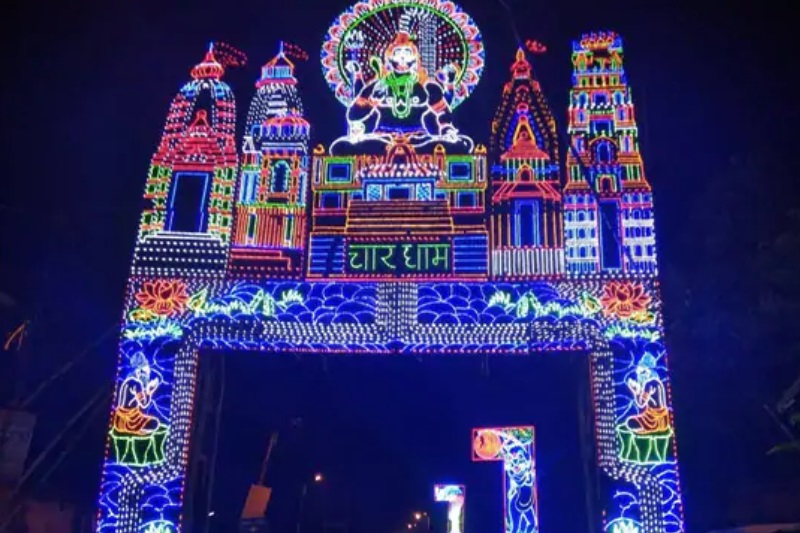 Durga Puja is a festival that is celebrated in many different ways across the country and one such example is a Puja in Lucknow which is designed along the lines of the Rafale aircrafts with the underlying message that Divine blessings would help clear out all the obstacles in helping the aircrafts reach the country.
"We are using four cutouts of Rafale aircraft in the pandal and using it as our theme for this Durga Puja. We want 'Maa Durga' to make our Indian Air Force (IAF) powerful and in clearing all the hurdles in getting the aircraft," Nihar Ranjan Dey, the media secretary of the Cantonment Durga Puja committee said.
"With her blessings, up gradation and modernisation of the existing inventory of aircraft and weapon systems will happen. Also, the country will get Rafale," he added.
Dey also said that the aircrafts are going to be represented through cut-outs which will be put at selfie-points and near the 'mandap'.
Also Read: Durga Puja 2018: Kolkata pandal pays tribute to sex workers
He so said that they aren't getting taking any side in the controversy regarding the Rafale jets but want the safety of the country.
"We are not getting into controversies surrounding the deal. We want our citizens, jawans and borders to be safe and Rafale will certainly strengthen us," he stated.
Hoping that this unique theme will fetch them a lot of audiences, Dey added that the main reason behind such a plan was to install patriotism in the people.
"Our committee always use patriotic themes. Last year, we had given pandal the theme of our national flag. The purpose was to instil the feeling of patriotism among the masses," he added.
The 'Char Dham Darshan' theme will be another attraction at the pandal of the committee, founded in 1952.
Also Read: Durga Puja 2018: 5 Pandals you can go hopping to
Image Source: NDTV