Lucky Ali: Here's a timeline of the 'O Sanam' singer's failed marriages
ucky Ali's marriages have become been popular due to his honest and shocking confessions.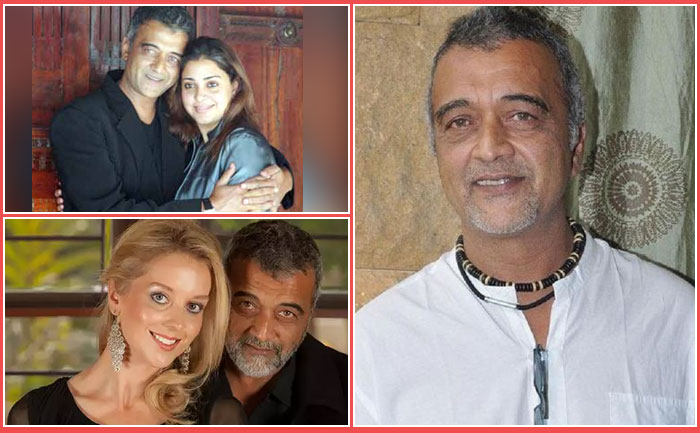 Lucky Ali has been away from the limelight for quite some time now. However, the popular singer recently made it to the headlines after a video of him singing his popular song 'O Sanam' went viral on social media. The video left the netizens in awe of his singing and got everyone nostalgic as he was every '90s kid's favorite star and also emerged as a significant figure of Indipop during that time.
Lucky's personal life has always been in the headlines, especially because of his honest interview, during one of the interviews, the singer said that he is not suited for one marriage, For the unversed, Lucky has been married thrice in his life. "Some are suited for one marriage. I don't think I am suited for one marriage. I move around a lot. I am a free spirit. I get lonely. I cannot cheat. What happens when you are faced with temptations? It's better to marry. Be honest to your wife and love your wives," he told ETimes in an old interview.
Lucky also believed that his religion allows him to marry up to four times, he also believed that his partners should have consent and should not end up hurting anyone. In this article, we bring to you facts about Lucky Ali's love life and his failed marriages that will leave you stunned.
Meaghan Jane McCleary:
The singer tied the knot with Meaghan Jane McCleary in 1996. To recall, she was the one draped in blue from Lucky's song, O Sanam. When Meaghan has returned to New Zealand, the singer felt a void and decided to propose to her when she returns to India, "She came to India on a Wednesday, I proposed on a Thursday and we married on a Friday," he said. The couple also has a son Ta'awwuz and a beautiful daughter, Tasmia. Lucky from the start knew that he could not settle with one woman, he also told his wife that he would have more than one wife, but, his wife thought that he was joking.
 Anahita:
Later, in 2000, he met his second wife, Anahita, a Parsi lady, and fell in love with her, during this time, his first wife was in New Zealand, and because of her absence in his life, he decided to propose to his second wife for marriage. Talking about the same, Lucky said, "I never knew I was going to get married to Inaya. I was spending a lot of time in India. I was lonely and needed to be with someone. It happened over a period of time."
During an interview with TOI, the singer was asked about his first wife's reaction to his second marriage, he said, "Like a martyr. It's such a hard hit for a woman. Inaya spoke to Meaghan. And she said, 'Go with Allah's steps'. I have learnt so many things about life from my wives". Lucky and Anahita have two children from Inaya, Raiyan and Sara.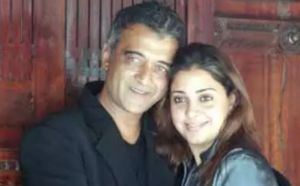 Kate Elizabeth Hallam:
In 2009, Lucky met former Miss England, Kate Elizabeth Hallam sets of a film in Bangalore and in 2010, the couple tied the knot in a court marriage in Bangalore. She adopted his religion and changed her name to Aeisha Ali. In 2011, they welcomed their son, Dani.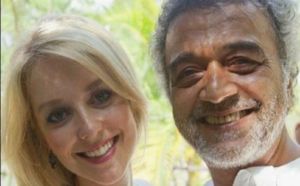 ALSO READ: Viral Video: Lucky Ali Singing O Sanam Is Major Nostalgia