Luka Modric wins 2018 Ballon d'Or to end the Lionel Messi and Cristiano Ronaldo era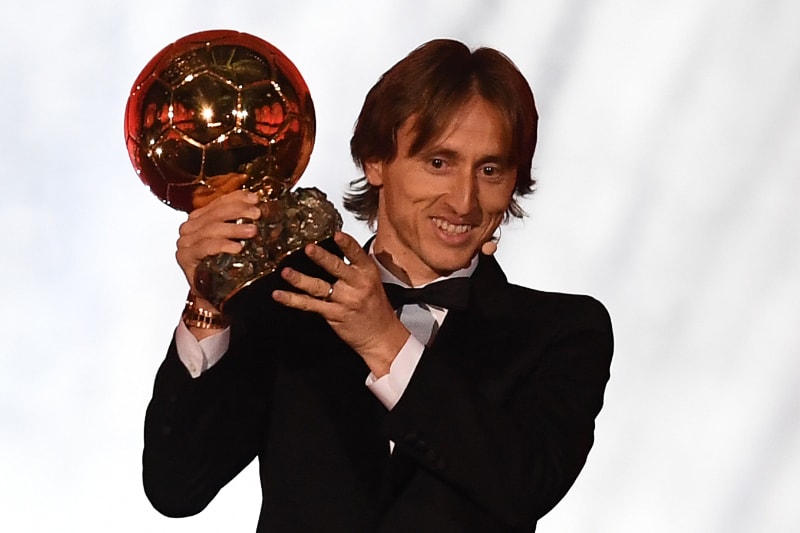 Croatia and Real Madrid playmaker Luka Modric won the 2018 Ballon d'Or, fighting off stiff competition from the likes of Antoine Griezmann, Cristiano Ronaldo and Lionel Messi to win the coveted award–one of the biggest in football.
He thus ended the dominance of Messi and Ronaldo who have won five Ballon d'Ors each in the past 10 years.
The 33-year old Modric tasted Champions League glory for three consecutive seasons with his club Real Madrid and he also led Croatia to the final of the 2018 World Cup in Russia, against all odds. In the final, they were humbled 4-2 by France.
Brazilian legend Kaka was the last player apart from Messi and Ronaldo to have won the award, way back in 2007. The second place nonetheless was secured by Ronaldo, who now plies his trade for Juventus, having made a move away from Real Madrid this summer.
Also read: Lionel Messi topples Cristiano Ronaldo to make a Champions League record
Atletico Madrid and France forward Antoine Griezmann ended in the third place while Paris Saint-Germain's teenage sensation Kylian Mbappe stood forth. Both Griezmann and Mbappe were World Cup winners with France this year.
Mbappe meanwhile won the inaugural Kopa Trophy–an award for the best player at the U-21 level and is picked by former Ballon d'Or winners. Messi finished fifth.
This win thus seals off what has been a fantastic year for the Croatian midfielder who was also named FIFA's best male player and was the recipient of the Golden Ball award at the World Cup.
He dedicated the trophy to all those who missed out on it in the past ten years because of Messi and Ronaldo's dominance.
Maybe in the past, there are some players who could have won the Ballon d'Or like Xavi, Andres Iniesta or [Wesley] Sneijder but people finally now are looking at someone else," Modric, as quoted by BBC said.
"This award is for all the players who probably deserved to win it and didn't. It was a really special year for me.
"It is difficult to express my emotion and how I feel in words. It is something unique for me. It was very special," he added.
Norway and Lyon forward Ada Hegerberg bagged the inaugural Women's Ballon d'Or.