Black Panther star Lupita Nyong'o Pens Loving Tribute to Chadwick Boseman
Lupita Nyong'o writes moving tribute for Black Panther co-star Chadwick Boseman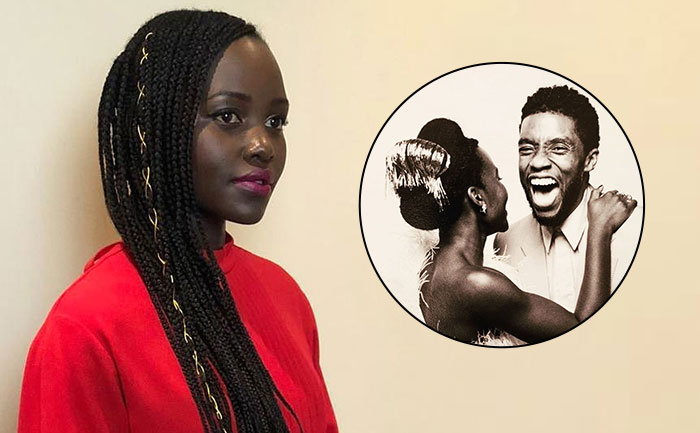 The untimely demise of Black Panther star Chadwick Boseman left his fans and friends in a shock. The actor passed away at the age of 43 due to Colon Cancer. Condolences came pouring in from fans and friends. Now Chadwick's Black Panther co-star Lupita Nyong'o has penned an emotional tribute to the late actor.
Nyong'o took to social media and posted a message in multiple parts on Twitter to express her sadness and love for Boseman. She began by writing, "I write these words not from a place of hopelessness, to honor a man who had great hope. I am struggling to think and speak about my friend, Chadwick in the past tense, it doesn't make sense."
Check out her viral post here:
For the beloved #ChadwickBoseman. #TakeYourTimeButDontWasteYourTime pic.twitter.com/PZ6opeoYUl

— Lupita Nyong'o (@Lupita_Nyongo) September 8, 2020
In Black Panther, Nyong'o played Nakia, a fierce and fearless woman who believed that her nation should do more to help others. T'Challa is seen in love with her.
Speaking about her experience in working with Boseman she said, "When we came together to make Black Panther, I remember being struck by his quiet, powerful presence. He had no airs about him, but there was a higher frequency that he seemed to operate from."
Nyong'o expressed Boseman's awareness of this responsibility. "I think he understood the power of words and chose to manifest power through his word. He used his mouth to build, to edify, never to break. And he used it to tell some regrettably lame dad jokes."
Not only Nyong but many more celebs poured in their tributes to the much-loved actor.
Also Read: Marvel's Tribute to Chadwick Boseman: You Will Always Be Our King