Madhya Pradesh elections 2018: Jaitpur EVM records 45 more votes than polled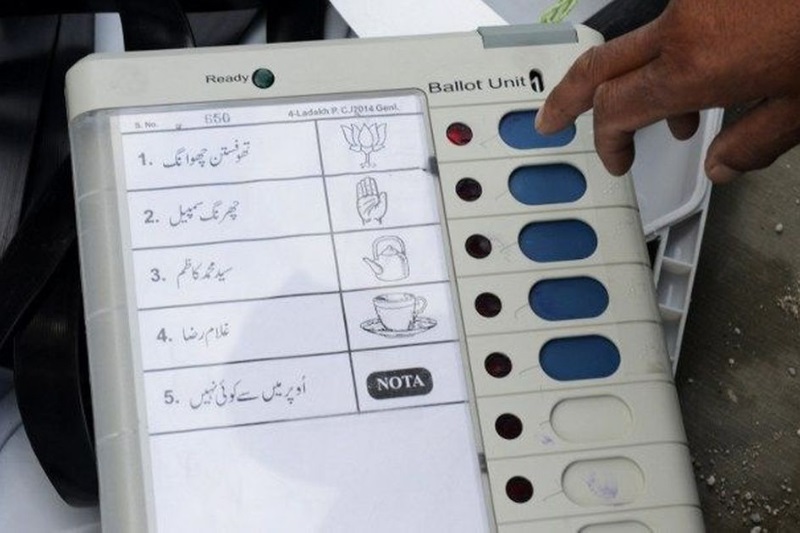 Strange but true, an Electronic Voting Machine (EVM) used at a polling booth in Budhar town in Jaitpur constituency of Shahdol district of Madhya Pradesh recorded more votes than that were polled. Assembly elections were held in Madhya Pradesh on November 28, this year.
According to the official register, the presiding officer had registered 819 votes at polling booth number 124, but the EVM at the end of the polling showed an output of 864 votes. Congress party workers objected to the increase in votes.
While speaking to TOI over phone, returning officer of Jaitpur GC Deharia said, "There was a difference of 45 votes in the register of the polling officer and the EVM data. We had sent our report to the EC on November 30."
He also said that there should be no issue related to counting as it seems the presiding officer forgot to delete the mock election data from the EVM before registering the actual polling. GC Deharia mentioned that they have the VVPAT receipts which could help during counting.
According to sources, the external observer appointed by the commission also sent his report to the EC.
District election officer, Anubha Shrivastav told TOI that there is no issue related to counting. He further asserted that the votes polled at the polling booths could be counted, hence there is hardly any possibility of re-polling.
Notably, the amount of votes received by the political parties during the mock poll could easily be deducted from the actual voting data. Anubha Shrivastav said, "Observer had sent its report to the commission. We are mulling disciplinary action against the presiding officer, but that is our internal action."
The results of the election held will be declared on December 11, this year.
Also read: SC adjourns Zakia Jafri's plea against PM Modi's acquittal in 2002 Gujarat riots