Mahant Narendra Giri Suicide Case: Anand Giri Sent To 14 Day Judicial Custody
Anand Giri & Priest Aadya Tiwari Sent To 14 Day Judicial Custody in Mahant Narendra Giri Suicide Case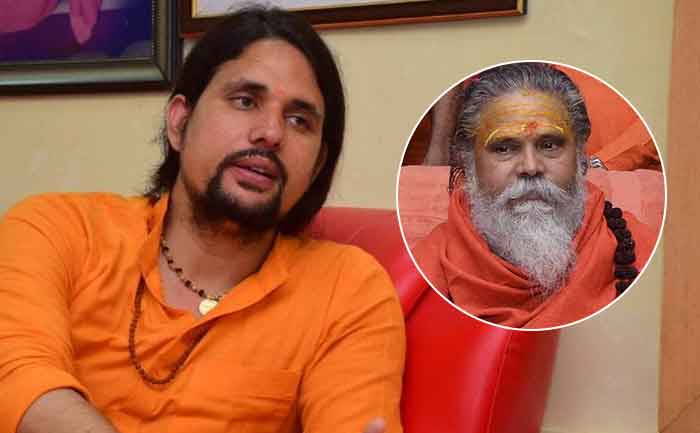 Mahant Narendra Giri was found dead in his room at Baghambari Math in UP's Pyayagraj. The 72-year-old was found hanging from the ceiling in his room by his disciples. The President of the Akhil Bharatiya Akhara Parishad, held his disciple Anand Giri and Hanuman temple priest Aadya Tiwari responsible for his death. The duo was today sent to Judicial custody for 14 days.
Uttar Pradesh ADG (Law and Order) Prashant Kumar confirmed both Anand Giri and Aadya Tiwari have been booked under Section 306 (abetment to suicide) of the Indian Penal Code (IPC). Anand Giri was presented before the court after a medical examination and is at present in custody.
The Uttar Pradesh Police detained Anand Giri, Mahant Narendra Giri's disciple, from Haridwar, a day after the seer was found dead. He was booked for abetment to suicide. Investigators questioned Anand Giri for nearly 12 hours on Wednesday. The Hanuman temple priest Aadya Tiwari and his son Sandeep Tiwari were also questioned by the police. Sandeep Tiwari was not put under arrest.
A team of doctors had performed an autopsy on Narendra Giri's mortal remains and come to the conclusion of death by suicide.
Narendra Giri was an influential seer, seen frequently with top politicians of the country. Prime Minister Narendra Modi and CM Adityanath Yogi were some of the leaders who expressed grief at his death. The mortal remains of Mahant Narendra Giri were placed in a 'samadhi' in Baghambari Mutt premises today.
Also Read: Allahabad: Narendra Giri Chief Mahant of Akhara Parishad, Found Dead