Maharashtra Bird Flu Scare: 15 Pond Herons Found Dead In Thane
Bird Flu Scare: 15 Pond Herons Found Dead In Thane, Maharastra; Cause Of Death Unknown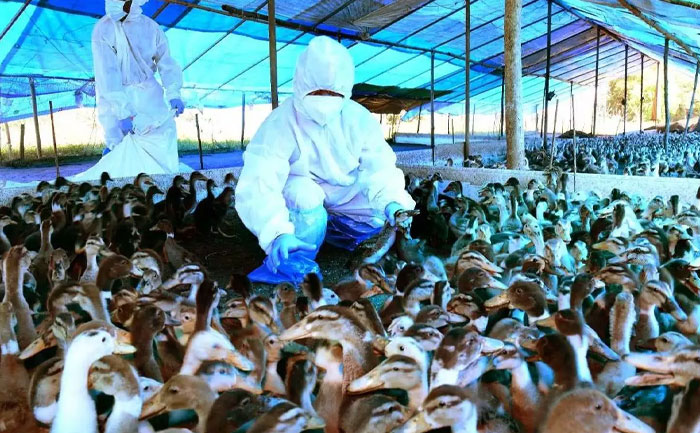 Bird flu is also known as avian influenza has hit a number of states in India. Haryana, Rajasthan, Gujarat, Kerala, Himachal Pradesh, Uttarakhand and Madhya Pradesh are some of the states facing the avian flu that is caused by H5N1 virus. Kerala, has already ordered the culling of 10,500 birds to prevent further transmission of the disease. The Avian Flu scare has now hot Maharashtra State too.
More than 15 pond herons were found dead in Thane District of Maharashtra. The birds were found dead at Vijay Vatrika Housing Complex in Waghbil area of Ghodbunder Road around 3.24 pm. The carcasses of the birds have been sent to the animal husbandry hospital in Mumbai. This is to determine the exact cause of their death.
"The incident has led to panic in the city, as many suspect it could be the bird flu. The reason being that many birds have been found dead in various states in India recently. But we are yet to receive a report on the exact cause of their death. Hence, we appeal to citizens not to harm the bird's species in the city," said Rohit Joshi, founder of the Yeoor Environmental Society in Thane.
Bird Flu is brought to India usually by the migratory birds flying from Siberia and Central Asia during the winter season. The government is providing all the assistance needed to curb the spread to other states of the country.
Also Read: Bird Flu in Himachal Pradesh, Kerala, Madhya Pradesh and Rajasthan