COVID-19: Lockdown Like Curbs in Maharashtra From April 14
Maharashtra Covid-19 lockdown: Sec 144, lockdown-like curbs in Maharashtra from tomorrow, says CM Uddhav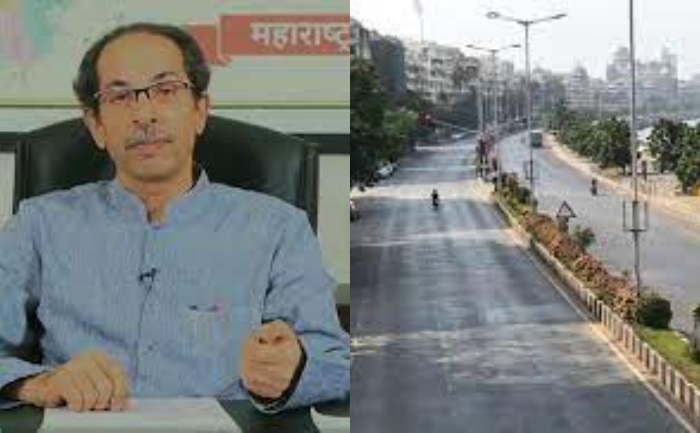 Maharashtra Chief Minister Uddhav Thackeray on Tuesday announced a "mini-lockdown" in the State from 8 p.m. on April 14.  Section 144 has been imposed in the state and only essential services will be allowed for the next 15 days. All establishments, public places will remain closed except essential services said the CM.
The CMO office has tweeted the guidelines for containment & management of COVID-19:
🚨Guidelines for containment & management of COVID-19 🚨#BreakTheChain
(13th April 2021) pic.twitter.com/p6lQ3KMlFi

— CMO Maharashtra (@CMOMaharashtra) April 13, 2021
CM said that "war against coronavirus has begun once again". He also appealed to Prime Minister Narendra Modi to give relaxations in GST. The CM urged the central government to supply more oxygen for coronavirus patients in the state by using Indian Air Force (IAF) planes.
He added, "Seven crore beneficiaries under the food security scheme will get 3 kg wheat and 2 kg rice per person for free for one month. The Shiv Bhojan thali will be provided for free. Around 35 lakh beneficiaries in a total of five welfare schemes will get ₹1,000 per person per month for the next two months."
The government will also provide ₹1,500 to each of the 12 lakh registered construction workers and five lakh registered hawkers. Tribal families will be paid Rs 2000 per family under the Khavti scheme. Rs 3300 crore are being given on district-level schemes in the fight against the pandemic.
Guidelines for containment & management of COVID-19
* Non-essential movements banned for the next 15 days.
* All establishments, public places, activities and services will remain closed from Wednesday 8 pm.
* Maharashtra government to provide three kg wheat and two kg rice free for next one month to every poor and needy
person till the restrictions are in place.
* Shooting for films, serial and advertisements will stay closed.
* All shops, malls, shopping centres not performing essential services to remain closed.
* Schools, colleges and coaching institutes will remain shut till May 1.
* All places of worship, barbershops, spas, salons and beauty parlous will remain closed till May 1.
* Only essential services and activities will continue.
* Services and activities mentioned in the essential service category below are exempted from 7 am to 8 pm:
* Groceries, vegetable shops, fruit vendors, dairies, bakeries and confectionaries will stay open
* Veterinary services and animal care shelter and pet food shops will remain open
* Cold storage and warehousing services will stay open
* Public transport to continue
* Government and Private Security Services
* Electric and gas supply services
* ATMs, postal services, ports and related activities
* All restaurants and hotels to remain closed for dine-in. only home delivery allowed.
Also Read: COVID-19: Maharashtra Bracing For 15 Day Lockdown, from April 12