Maharashtra Lockdown 4.0 guidelines: Complete List of what's allowed, what's not
Maharashtra Lockdown 4.0: Areas in Maharashtra have been divided into Red Zone and Non-Red Zone.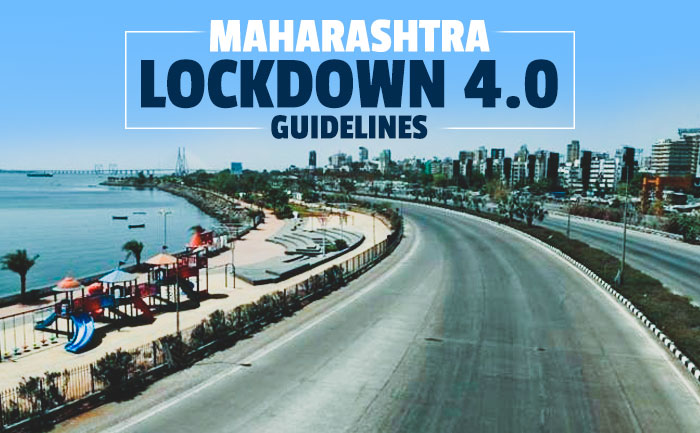 Maharashtra to have Red Zone and Non-Red Zone. According to the new guidelines, there will be no Green or Orange Zone. The Uddhav Thackeray-led Maha Vikas Aghadi government has issued revised guidelines for the fourth phase of the lockdown. The revised guidelines for lockdown 4.0 will be applicable in the state post-May 22.
All municipal corporations in MMR, including Mumbai, Thane, Navi Mumbai among others are in the red zone. Also, Mira Bhayandar, Ulhasnagar, Kalyan-Dombivli, Vasai-Virar, Pune, Solapur, Nashik, Malegaon, Jalgaon come under the Red Zone. CM Uddhav Thackeray said it will be difficult to bring in relaxations due to the high number of contractions in the state.
What's allowed, what's not in lockdown 4.0:
The movement of people shall remain strictly prohibited between 7 pm to 7 am, except for essential activities.
The state governments are allowed to decide the inter-state and intra-state movement of passenger vehicles and buses. For the intra-state movement, the mutual consent of the states involved is required.
 The inter-state movement of all types of goods or cargo (including empty trucks) will be permitted.
Offices are urged to practice remote working facilities such as work from home.
Only essential services will be allowed in containment zones. People are not allowed to enter or exit these areas.
All cinema halls, shopping malls, gyms, swimming pools, parks, theatres will remain shut.
Restaurants can operate kitchens for home delivery of foods. Otherwise, hotels and other hospitality services will remain closed.
Mumbai suburban railway is not allowed in the fourth phase of lockdown. So are the metro rail services.
Liquor shops in Mumbai will remain shut as social distancing norms were violated. Home-delivery of liquor will be allowed in lockdown 4.0.
Consumption of liquor, paan, gutka, and tobacco in public places is strictly prohibited.
Wearing of face cover of masks is compulsory in all public places.
The Centre has allowed e-commerce companies such as Amazon, Flipkart to deliver non-essential products in red zones.
For social gatherings like marriages, up to 50 people are allowed. The maximum number of people that are permitted in a funeral or last rites is 20. Social distancing norms must be strictly followed.
Shops and markets can function with staggered timings in place. Customers must maintain a minimum distance of 6 feet from each other.
Educational institutions would not be opened till phase 4 draws to an end.
Any kind of domestic or international air travel, except for security and medical reasons, will not be allowed.
E-commerce firms can deliver goods, including non-essential ones, in the red zones.
Mumbai police restrictions:
As Mumbai remains in the red zone, the city police have made it clear that people travelling on the streets must produce permits for non-essential travel.
Make Safety Your Priority

Any relaxations from the earlier rules are yet to be implemented in Mumbai under Lockdown 4.0. Being in the RED ZONE, strict action will be taken on vehicles & people travelling at any hour of the day, without valid permission or for non-emergency.

— Mumbai Police (@MumbaiPolice) May 18, 2020
As of May 19, Maharashtra has over 35,000 positive cases and close to 1,300 deaths.
#Covid_19 there are some changes in Red zone nd green zone, and let's check it , what's allowed nd not allowed in #maharashtralockdown 4.0#StayHomeStaySafe pic.twitter.com/hSH1C6HyrA

— आकाश शिवाजी नागपुरे (@AkashNagpure20) May 19, 2020
Also Read:  Mumbai: Chaos at Bandra Station as Migrants gather in Thousands