Maharashtra Unlock: Shops, Malls To Open For Longer Hours
Maharashtra Unlock: Shops To Open For Longer Hours, Fully Vaccinated People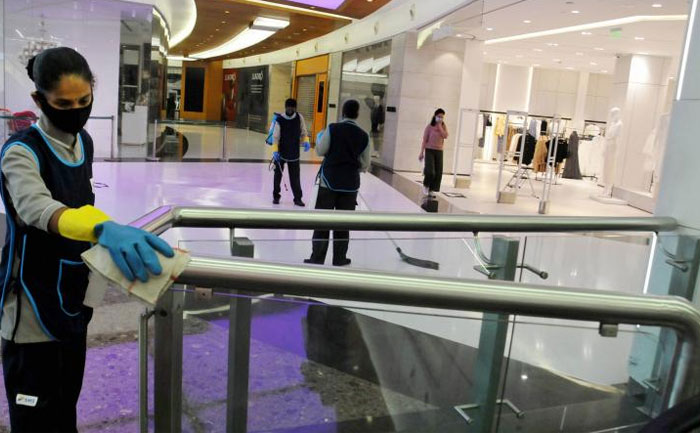 Maharashtra is witnessing a plateauing of COVID-19 cases in the state for a month now. Amid calls for relaxing the COVID curbs, the government is considering relaxing them in 25 districts. The government is also contemplating allowing shops to remain open beyond 4 pm.
Health Minister Rajesh Tope said, that the government could consider allowing some relaxation in 25 districts. This is in districts whose weekly Covid-19 positivity rate is less than the state average. No relaxations have been planned for districts like Pune, Solapur, Sangli, Satara, Kolhapur, Raigad Sindhudurg, Ratnagiri, Palghar, Beed and Ahmednagar. The reason being COVID cases here are still high.
He also informed that the government has decided to keep things open on Saturdays with restrictions. However, the Sunday restrictions will continue. Detailed guidelines will be next 2-3 days.
"Hotels and shops timings will increase till 8-9 pm. But they need to ensure staff is fully vaccinated, they'll be allowed to function on 50% capacity," said Tope
Theatres, shopping malls and gyms with fully vaccinated staff will also be allowed to open at 50 per cent capacity. But the use of air conditioners will be discouraged. The government is also planning to allow weddings, political and social programmes with crowd restrictions," he said.
The Minister added that people who have taken two doses of the vaccine could be allowed to travel in local trains or conduct their business and other activities.
The final decision for this will likely be taken by CM Uddhav Thackeray said Tope.
Also Read: Maharashtra Lockdown: Mumbai Locals might be resumed for fully vaccinated people