Watch: Mahatma Gandhi's favourtire 'Bhajan' sung by artists of 124 different countries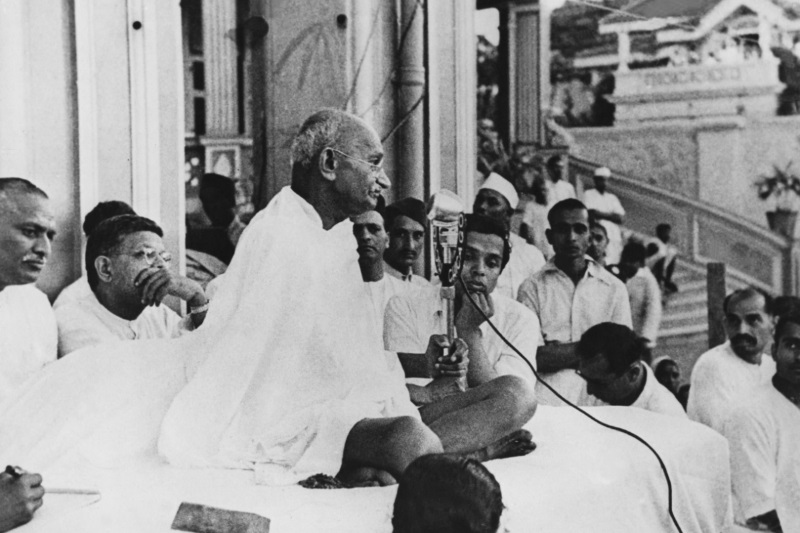 Artists from 124 different countries came together to sing 'Vaishnava Jan To,' Mahatma Gandhi's favourite devotional song, on his 149th birth anniversary, said a statement by Ministry of External Affairs (MEA).
The statement further added that the latest medley version of the famous 'bhajan' was launched by the Indian Prime Minister Narendra Modi at the closing ceremony of the Mahatma Gandhi International Sanitation Conference in New Delhi on Tuesday.
Written by poet Narsimha Mehta, the popular Gujarati hymn was often sung by Gandhi during his devotions. The Father of the Nation also included it in his roster of prayers routinely and sang it before 'his meetings' said a report in PTI.
Also Read: On Gandhi Jayanti, Central railway dedicates first tricolour local train
Artists from "From Armenia to Angola, Sri Lanka to Serbia, Iraq to Iceland, prominent local singers/groups have showcased their talent to this favourite hymn of the Mahatma. 1-2 videos from different regions of the world were then put together in a fusion video of about 5 minutes to give a flavour of the bhajan as recorded by different artists," said the same report from the agency.
Image Credit: Pinterest
Video Credit: Indian Express