Maldives refutes report of Indian Army base in Male in return for $1 billion aid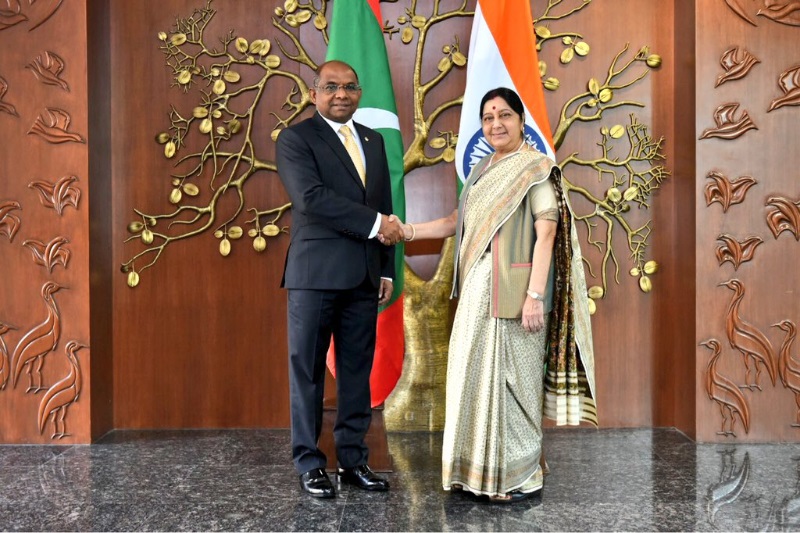 The Government of Maldives has vehemently denied media reports stating that India had offered $1 billion to Maldives in exchange for the deployment of Indian troops in the island nation.
Abdulla Shahid- Minister for Foreign Affairs said that the Maldivian territory would not be used for the establishment of any foreign military bases.
To clarify the matter further, Mr Shahid took to his Twitter account and said, "Categorically refute media reports alleging that government is planning to allow the establishment of an Indian military base in Maldives in exchange for financial assistance or other material benefits. It is baseless and aimed at discrediting the government as it starts to rebuild good relations with its neighbours and the rest of the international community."
He also added, "Government assures the people, that it will always act in the national interest of Maldives and will not undertake any international engagement that will compromise the sovereignty and independence of the country."
An article on the same was published in a Japanese Daily, NIKKIE Asian Review. The article stated that India offered Maldives $1 billion in exchange for stronger security ties.
In a recent official visit to New Delhi, Abdulla Shahid had met top leaders including his counterpart Sushma Swaraj and Defence Minister Nirmala Sitharaman.
He had then described India as time-tested and a trusted partner. He had also showed commitment to strengthen bilateral trade ties between the two countries.
However, the Foreign Minister, had mentioned that his country will closely work with all of its neighbours and the international community. He had mentioned China as a friend and one of the largest economies of the world whose assistance had benefited Maldives.
Notably, the new Maldives President Ibrahim Mohamed Solih is scheduled to visit India on December 17 in keeping with his 'India-First' policy.
Also read: Accusing govt of favouring Reliance Jio, BSNL employees goes on indefinite strike