Malegaon Protests Against Mob Lynching, Demands Justice For Tabrez Ansari
Urging government of Indian to frame law against mob lynching, Malegaon protests against Mob lynching and demanded justice for Tabrez Ansari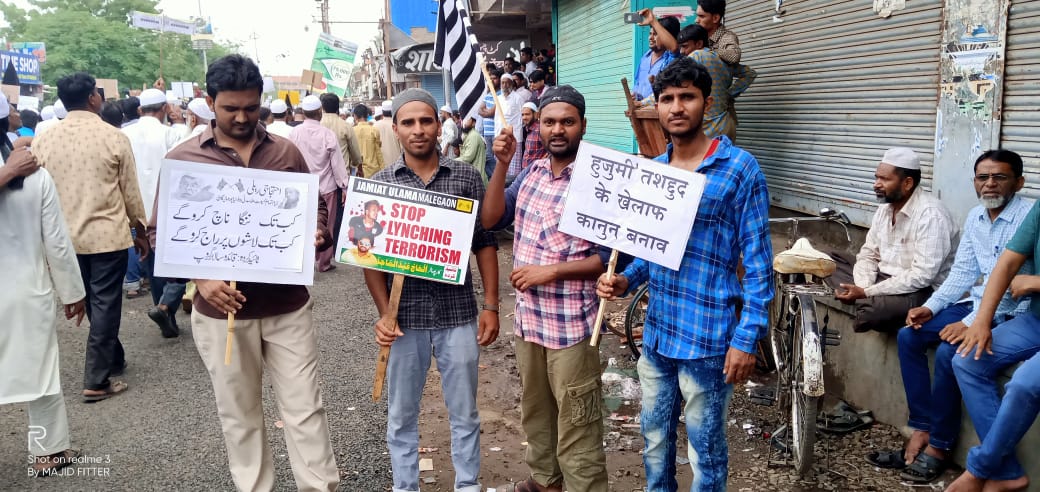 The lynching of Jharkhand's Tabrez Ansari has sparked nationwide protests. The people of Malegaon took to the streets to protest against the brutal murder of Tabrez Ansari — who died after being assaulted by a mob on the suspicion of theft.
Jamiat-Ulema Malegaon has urged the citizen of the City to remain their businesses shut in order to be a part of a protest against lynching on 1st July 2019. The rally was supposed to begin at 10: 00 am from Malegaon Fort, near Malegaon Municipal Corporation.
"If the state government failed to act in accordance with the guidelines issued by the Apex Court, then Jamiat would launch a country-wide protest against mob lynching", Mahmood Madani, General Secretary of Jamiat Ulama-i-Hind, had earlier said in New Delhi.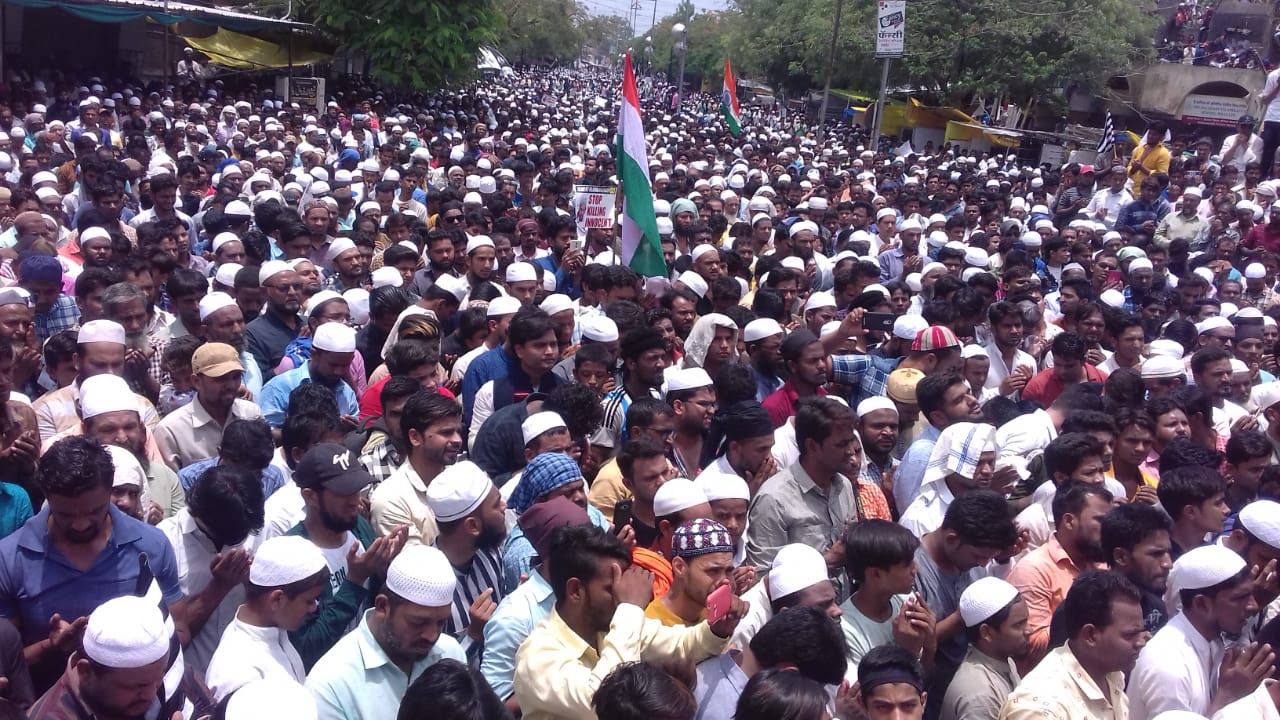 While addressing a conference, Mufti Mohammed Ismail Qasmi — former Malegaon MLA and President of Malegaon Jamiat Ulma — had asked people to participate in this protest at any cost. The protest was organised as a mark of solidarity with the recently lynched 24-year old Tabrez Ansari — who got married two months back — in Jamshedpur on June 18.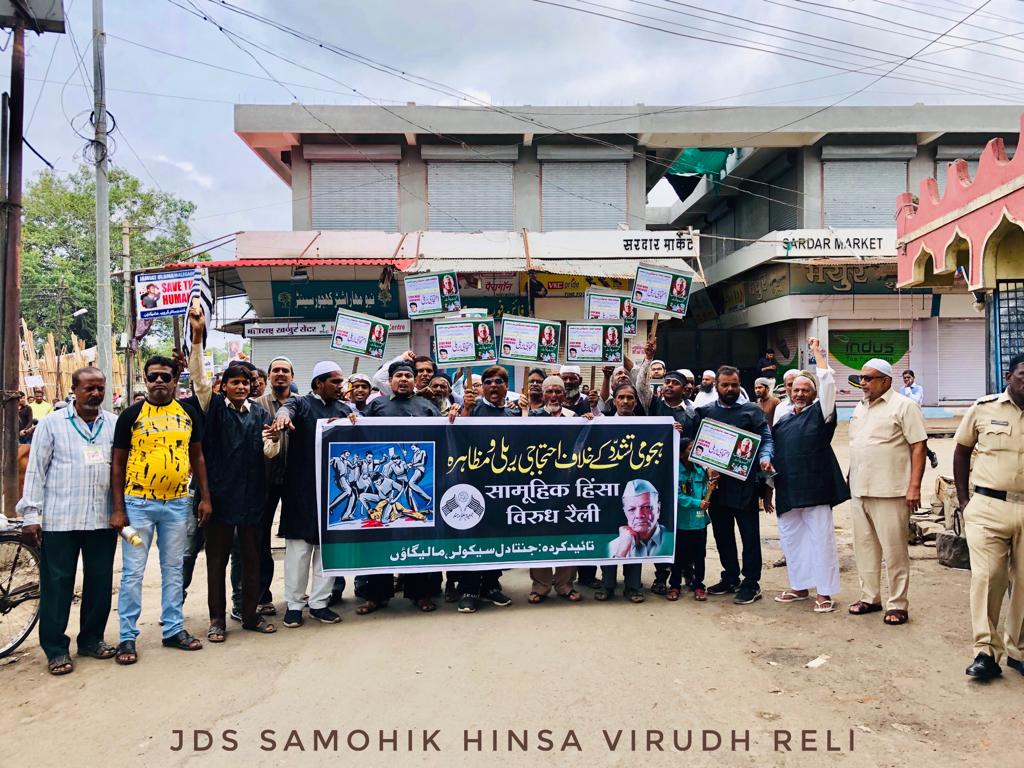 In the protest, people can be seen holding placards taunting Narendra Modi's government. One of the placards reads: 'Modi Ki Sarkar Me — Jaane Gayi Bekar Me'.
People can be seen holding placards which read: 'Kab Tak Nanga Nach Karoge — Kab Tak Lasho Pr Raj Karoge', Stop Lynching Terrorism' and Hujoomi Tashaddud Ke Khilaf Kanoon Banao'.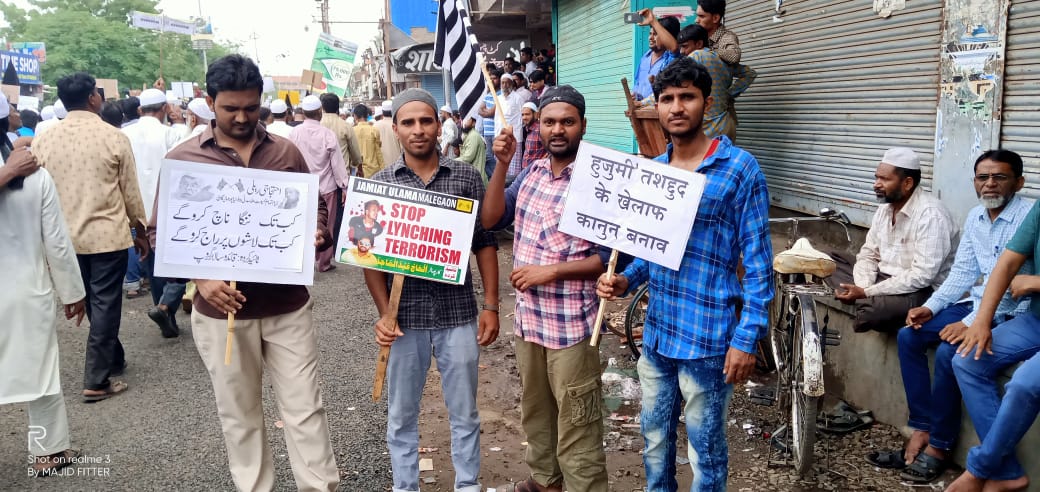 Notably, Tabrez Ansari was the 18th victim of mob lynching which took place in Jharkhand in the last three years. The incidents were caused due to several factors ranging from suspicion of cow slaughter, theft and child lifting rumours.
According to The Indian Express, a total of eight cases were registered related to these deaths. Most of these cases are pending trial. Convictions have been secured in only two cases — of these, life term sentence was suspended in one.
Shouting slogans, Showing their anger and appealing to all Indians to unite against hate crimes, while slamming the Modi's second term for creating division among people along religious lines. Thousands of people gathered on the streets of Malegaon demanding justice for Tabrez Ansari on Monday.
Apart from Malegaon, many organisations belonging to different in the country have reacted to this incident of mob lynching. Protests against Mob lynching are being organised in different parts of the country.